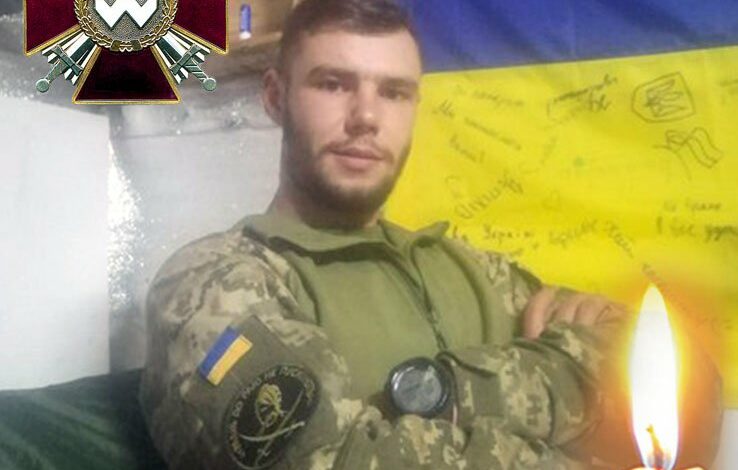 A graduate of the National Academy of Land Forces named after Hetman Petro Sagaidachny in 2019, Senior Lieutenant Vitaliy Bartosh was sent to 128 separate mountain assault Transcarpathian Brigade – Transcarpathian Legion to the post of commander of the mountain assault platoon. He served diligently, was brave in the fight against the enemy, was respected among officers and subordinates. He was described as a confident, careful, courageous commander.
Vitaly died while performing a combat mission on March 6.
Angelina's wife said that her seriously injured husband died on their wedding anniversary:
"War, why are you taking such young guys away from us? My heart is just broken… However, I am convinced that Russia will answer for this hell and for its crimes on our land. I'm proud of you, Vitalik. You protected me, our parents, relatives, friends. You defended Ukraine and the Ukrainian people! You fought bravely, to the last breath, to the last moment of life! "Angelina Bartosh said on Facebook.
🎖By the decree of the President of Ukraine, Senior Lieutenant Vitaliy Bartosh was awarded the Order of Bohdan Khmelnytsky III degree (posthumously) – for personal courage and selfless actions in defense of state sovereignty and territorial integrity of Ukraine, loyalty to the Military Oath.
Rest in peace, courageous Warrior…
65768532