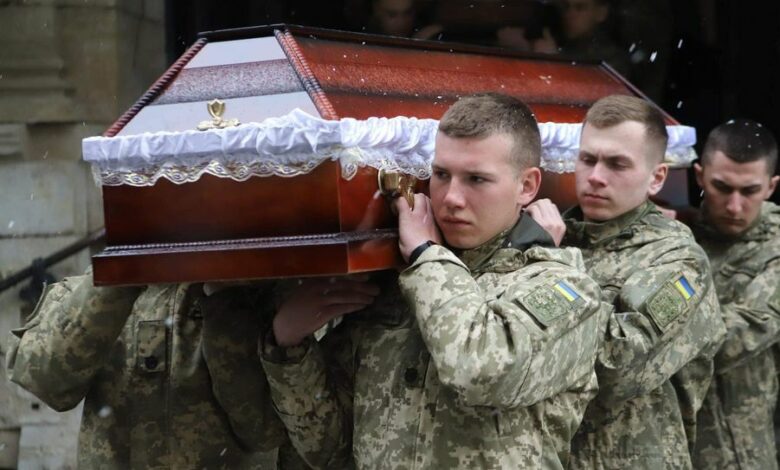 On April 18, the newest Heroes of the Lviv Region, who died in the war with Russia, paid their last respects.
Taras Kotlyarchuk and Ivan Menyom said goodbye in the Garrison Church, and Ivan Filchenko said goodbye in the Church of the Assumption of the Blessed Virgin in Sokilnyky. In the Sambir region they said goodbye to Fedor Smerechansky, a soldier of the 24th separate mechanized brigade.
Lviv Regional Council expresses its sincere condolences to the families and friends of the victims.
Eternal memory to the defenders of Ukraine!
64442316