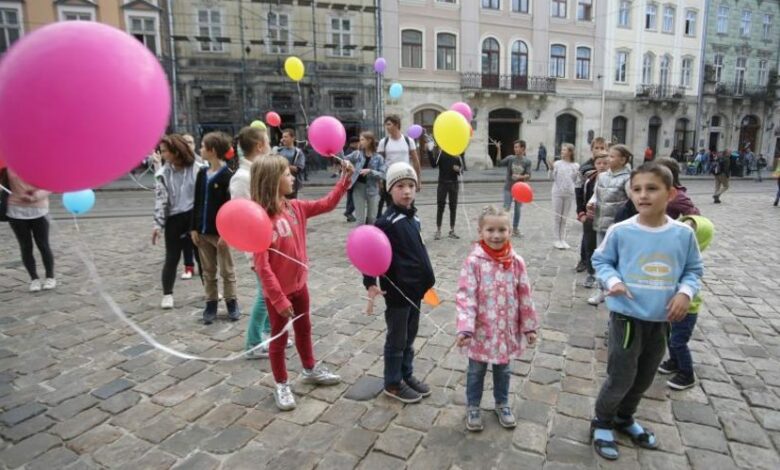 On the International Children's Day, June 1, an action will take place on Rynok Square and Arena Lviv Stadium in Lviv. Its goal is to draw public attention to violations of children's rights during Russia's full-scale war against Ukraine.
In the center of the city action "Attention! Children!" will last from 15.00 to 20.00 on the west side of the Market Square near the fountain "Neptune". Road signs will be placed at the site, symbolizing reminders of children's rights (according to the UN Convention on the Rights of the Child). This is the purpose of the action – to draw attention to the facts of brutal and inhumane crimes committed by the Russians during the months of war.
The event will also take place at the Arena Lviv stadium from 3 pm to 8 pm.
A mobile team – an interdisciplinary team of specialists – will work during the action on Rynok Square. Families with children will be able to receive free consultations from such specialists as a social worker, a psychologist, a doctor, a specialist of the Children's Service Department of the City Council and a representative of the State Quality Education Department.
The organizers of the action are the charity organization "Ukrainian Educational Platform" together with the Lviv City Council, the Department of "Service for Children" of the city and the Department of State Quality of Education.
certificate
Ukrainian Educational Platform is an organization that has been developing Ukrainian society for over 10 years by creating and supporting a network of volunteer, social and educational initiatives. The charity implements its mission through the strategic activities of three programs – Leadership and Service, Community for the Family and Building Ukraine Together.

And since Russia's full-scale invasion of Ukraine, the organization has transformed its activities. On February 24, the Ukrainian Educational Platform creates and arranges shelters in the western regions of Ukraine for internally displaced persons, joins in providing all the necessary communities in humanitarian crisis and responds quickly to emerging needs, as logistics is developed throughout Ukraine. projects for internally displaced families with children.
65993924