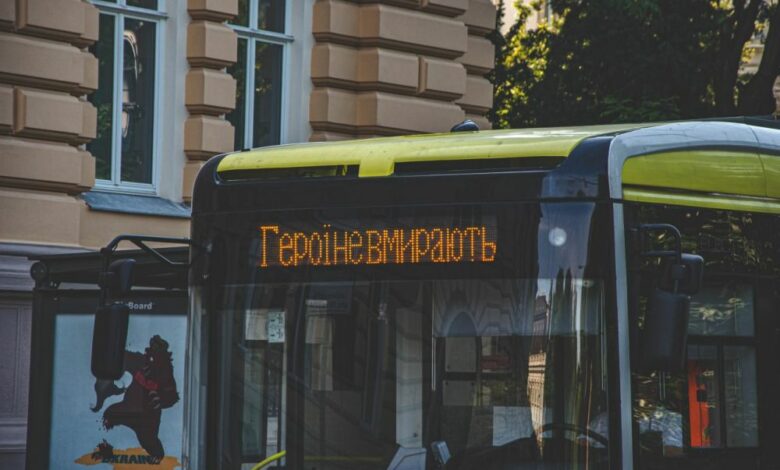 LKP "Lvivelectrotrans" will join the daily commemoration of people who died as a result of the armed aggression of the Russian Federation. From now on, approximately at 09:00, in trams and trolleybuses of the "Electron" brand, the slogan "Heroes do not die!" will be displayed on external router boards instead of the route number and direction of movement.
"In this way, being on the line every day, we want, first of all, to support those who lost their loved ones due to the brutal actions of the aggressor, to share their grief with them and to declare that we will not forget or forgive. And also to remind others that it is necessary to remember those who hold the sky for us at the cost of their lives, as well as those whose lives were unexpectedly cut short due to the actions of a "crazy" neighbor.
For us, this is not just a flash mob. Unfortunately, we also have losses. Out of 40 of our soldiers, one died near Popasna, one was captured, one was wounded. Our employees are also losing their closest people, we sympathize with their loss and support them in every way," Lviv Electrotrans LLP reported.
We will remind you that the All-Ukrainian minute of silence was introduced on March 16 by Decree of the President of Ukraine No. 143/2022. It is announced daily in all mass media, regardless of the form of ownership. It is also held in educational institutions and foreign diplomatic institutions of Ukraine.
65993924