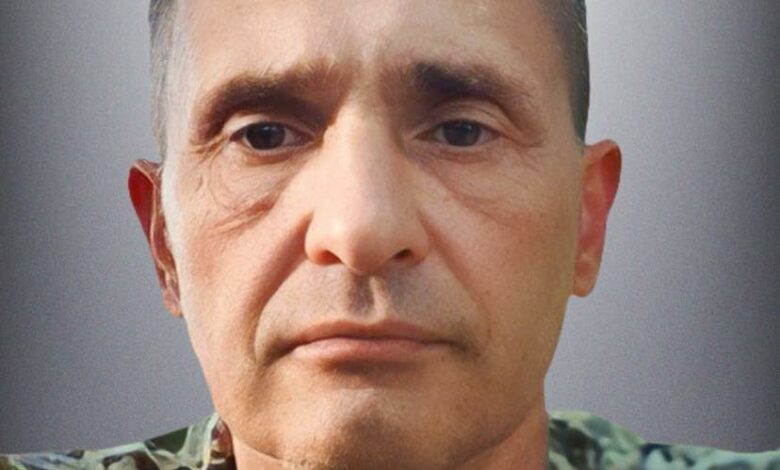 On Tuesday, the 21st of leaf fall, Lviv will say goodbye to military serviceman Oleksandr Podolyukh, who perished at the hands of the Russian occupiers, who were stealing Ukraine. The mayor's office calls on the people of Lviv and the guests of the place to wake up at this hour for the celebration of the occasion and holy day.
The funeral ceremony for Oleksandr Podolyukh will begin at 12:00 at the Garrison Church of Sts. App. Peter and Paul, at 12:30 there will be a farewell ceremony on Rynok Square.
They praise the war at the Lichakivskogo storehouse.
Biographical account of the historian
Oleksandr Podolyukh (08/12/1971-11/13/2023). A native of the town of Yavoriv, Lviv region.
Starting at the Yavoriv Gymnasium named after Osip Makovey, Lviv region. In 1988, the family entered the Lviv Sovereign Agricultural Institute (today – Lviv National University of Natural History), receiving a degree in the specialty "Agronomy". I graduated from the Lviv National University named after Ivan Franko with a degree in English Language and Literature.
In 2014, the cohorts were undergoing military service at the border lavas. Over the course of his life, he changed a lot of places: he took a position as a teacher at the Secondary School No. 30, and worked in the transport and security spheres.
From the beginning of a large-scale invasion, the Russian Federation came to the defense of the Fatherland from the Russian occupiers. Having served in the military in the Volynsk, Zaporizkaya, Cherkassy and Donetsk regions. Throughout the rest of the period, the territorial integrity and sovereignty of the state were defended at the warehouse of the military unit A4640 at the platoon commander's seat – the senior battery officer.
Oleksandr Podolyukh lost his father, his squad, his two daughters and his brother.