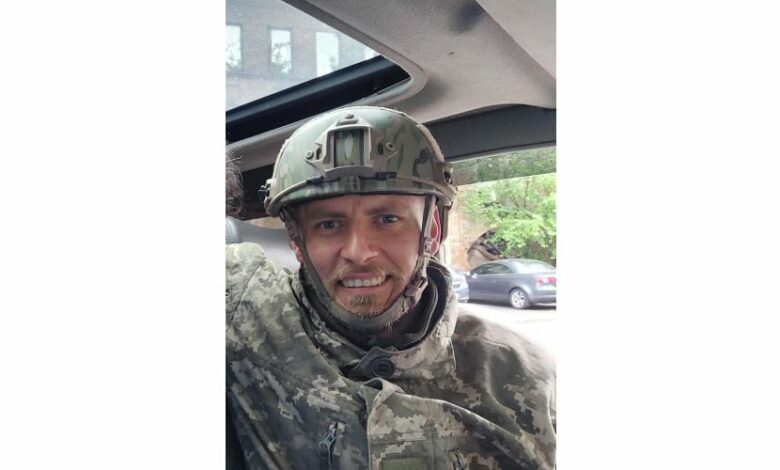 Tomorrow, June 24, Lviv will say goodbye to Hero Oleg Moroz – a "cyborg" who died in the fight against the Russian occupiers. The funeral will take place in the Garrison Church of Sts. app. Peter and Paul, will bury a soldier in Lychakiv cemetery. The City Hall encourages Lviv residents and guests to join the farewell ceremony and refrain from holding entertainment events and celebrations at this time.
The funeral service in the Garrison Church will begin at 12:00, and a city farewell ceremony will take place on Rynok Square at 12:30. Afterwards, the funeral procession will go to Lychakiv Cemetery.
The route of the funeral procession: Garrison Church of Sts. app. Peter and Paul UGCC (11 Teatralna Street) – Sq. Cathedral – Sq. Market (city farewell ceremony) – st. Ruska – street Basement – street Vladimir Vinnichenko – Sq. Soborna – street Pekarska – street Shimzeriv – street Mechnikova – Lychakiv cemetery.
Blue and yellow flags with a mourning ribbon will be hung on the buildings along the route of the column.
Biographical information of the Hero
Oleg Moroz (June 8, 1993 – June 10, 2022). The native of the city of Nikolaev. Immediately after completing his training, he joined the ranks of the 79th Separate Assault Brigade of the Assault Troops of the Armed Forces of Ukraine.
Senior sergeant. He devoted his entire life to military service. Participant of anti-terrorist operation, "cyborg". He was wounded during the defense of Donetsk airport, but returned to the front. Performed combat missions in the "hottest" spots.
From the first days of the full-scale Russian invasion, he fought in the Donetsk and Luhansk regions. He was awarded the badge "For Exemplary Service", the badge "Participant of the Anti-Terrorist Operation", the commemorative badge "For Military Valor". According to the President of Ukraine, it was thanks to the heroism of Oleg Moroz that the offensive of the Russian occupiers in the Luhansk region was stopped.
On March 10, 2022, the soldier was awarded the title of Hero of Ukraine with the Order of the Golden Star.
65768532