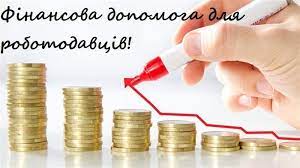 This year, employers can receive compensation for the employment of internally displaced persons. The Government of Ukraine has allocated funds from the reserve fund of the state budget to provide compensation to employers for the employment of IDPs.
Reimbursement of expenses is provided in the amount of UAH 6,500 per month for each employed person for whom the employer pays a single contribution to the obligatory state social insurance for the period of wartime and within 30 calendar days after its abolition or termination. The total duration of reimbursement may not exceed two months from the date of employment of IDPs.
To receive reimbursement, the employer submits to the city, district, city-district employment center or branch of the regional employment center an application for reimbursement in electronic form – through the Unified State Web Portal of electronic services (Action Portal) or in paper form in person or by e-mail to the relevant employment center. .
Detailed information on the procedure for compensating the employer for labor costs for the employment of IDPs can be found in the presentation:
65993924