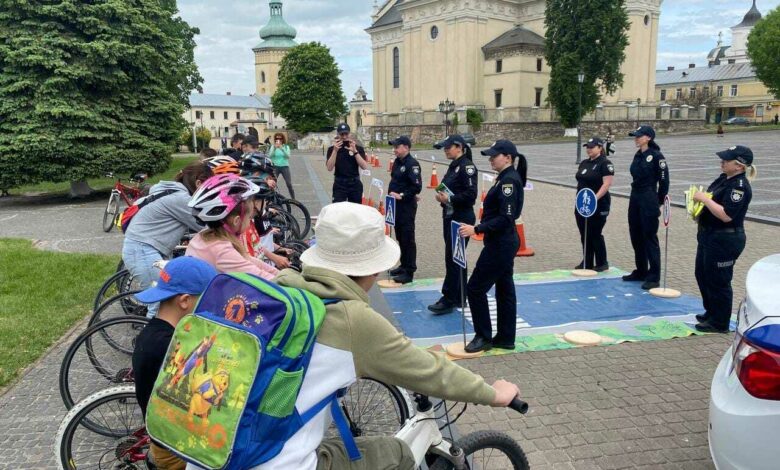 During the summer, "Sports Holidays" will take place in the Lviv region. This is a project of the Department of Youth and Sports, designed to introduce children to active recreation and encourage them to join sections in sports schools in the new school year
The ambassadors of the project, who will directly participate in the events, will be talented athletes – champions of Ukraine, Europe and the world. They will show by their own example that sports success can be achieved regardless of the starting point.
Partners and co-organizers of the project activities are regional sports federations, children's and youth sports schools, sports clubs, city councils and the regional patrol police.
It will be recalled that the pilot event of the project took place in Zhovkva. Then about fifty people became its participants. There was a quest game for children about the rules of safe cycling and open training. The ambassador of the event was the master of sports of Ukraine of international class, multiple winner of the championships of Ukraine, winner of the Cup of Nations Andriy Ganzin.
We inform you about the upcoming planned events:
June 1 – Open tennis practice in Lviv at 11 Grabovskoho Street. Start at 6:00 p.m.
June 1 – Open cheerleading training. It will take place at the Dynamo Stadium, located at vul. Yaneva, 10. Beginning at 10:00.
June 3 – Open training in billiards at the Snooker Academy at the school №90 in Lviv, on Borys Antonenko-Davidovych Street. With the participation of the European champion, Master of Sports of Ukraine of international class Vitaliy Patsura and the champion of Ukraine Yuri Semko.
June 3 – Open training in skiing. Location, Shevchenkivskyi Hai, street Chernecha Gora, 3. Start at 16:00.
June 11 – Open weightlifting training. With the participation of world champion and record holder Bohdan Goza and his coach Honored Coach of Ukraine Andriy Gentosh. Preliminary: the training will take place in the OLYMP training hall, located at 36 Shchyretska Street in Lviv (Pivdennyi TVC).
June 13 – Open training in orienteering. Location: Stryj Park, 10:00 a.m.
June 15 – Open training in table tennis in Stryj Park, at the entrance to the Lviv Regional Children's and Youth Sports School. With the participation of Paralympic champion Victor Didukh. Training will begin at 11:00.
June 18 – Veloden in Drohobych. The patrol police will show and tell local children about traffic rules. Start at 11:00. Afterwards, everyone will be able to take part in a bicycle trip to the Tustan Reserve with stops at prominent places along the route, including the Drohobych Saltworks.
June 25 – Open track and field training. Location: Stryi Park. Start at 10:00.
65993924