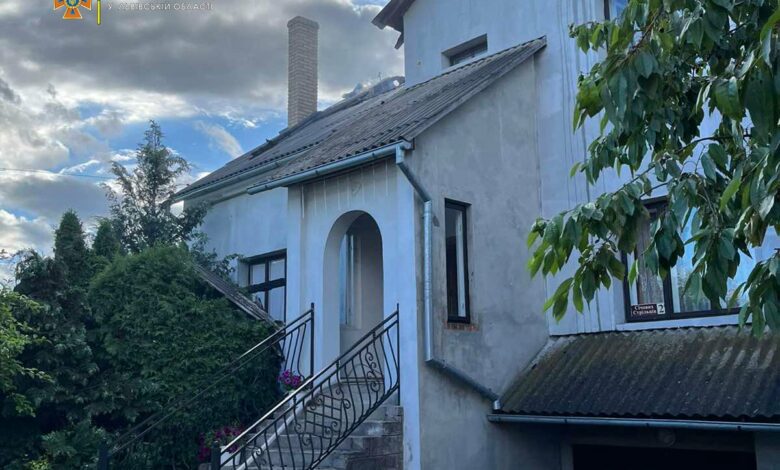 On June 21, at 6:25 p.m., the 101st Rescue Service received a report of a fire in the village of Potorytsia of Chervonohrad district. The fire broke out in a brick two-storey residential building, covered with slate, measuring 10 × 15 m.
The fire and rescue departments of Sokal and Chervonohrad went to the scene.
At 18:56 firefighters localized the fire, and at 19:27 put it out. As a result of the fire, the fire destroyed the roof of the house with an area of ​​150 sq.m. and household items on an area of ​​50 sq.m. Firefighters managed to save the house from complete destruction by fire and also prevent the fire from spreading to a nearby outbuilding.
No one was injured in the fire.
The fire was extinguished by 10 personnel and 3 units of special equipment.
The causes and circumstances of the fire are being established.
65995903