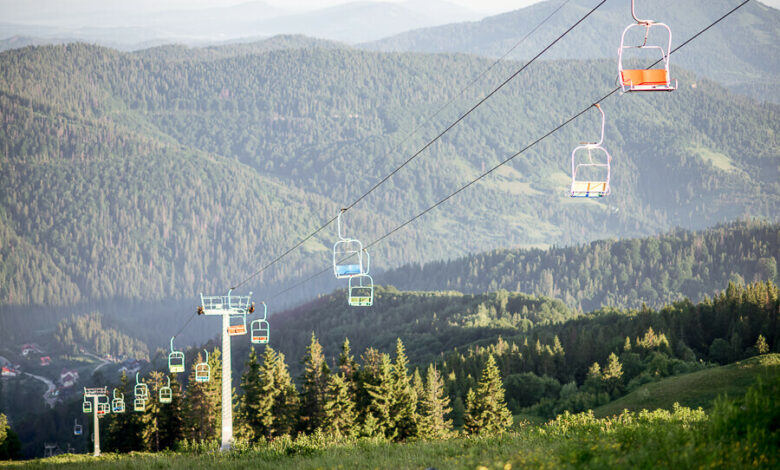 The beauty of the mountains, like a hand, relieves any fatigue. It gives us energy, strength, inspiration – just what is now essential for psycho-emotional health
Holiday complex "Zahar Berkut" invites you to landscapes that are considered one of the best in the Carpathians. On the ski lift you can climb to the top of the High Top.
"40 minutes on the knight – time for nature therapy. The scenery around the High Peak is very attractive. Contemplation of them calms and replenishes mental reserves. At the top, all your photos will be successful, but the most important thing is memories ", – says the head of the Department of Tourism and Resorts Natalia Tabaka
The staff of the complex assures that they will surprise you with gastronomic offers.
"Only here you can taste real Carpathian Mandeburniks! First time hearing? That's OK. These are our potato pies. With true Carpathian mushrooms, collected in autumn, meat and cheese. This is definitely the must-have of this season! "They say.
The ski lift is open daily, except Mondays, from 9:00 to 18:00. And from June 1 – until 19:00. Prices have remained unchanged since last summer. One-time one-way lift for an adult – UAH 150. In both directions – 250. For displaced persons, as part of tour groups, there are discounts every Wednesday.
More information at https://zaharberkut.ua/services/sightseeing-lifts
751965510