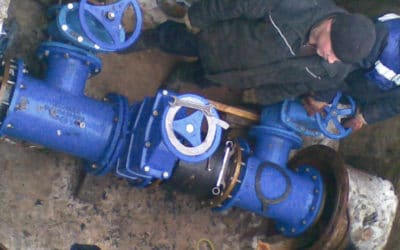 Under the procedural guidance of prosecutors of the Yavoriv District Prosecutor's Office, the former head of one of the villages of the Yavoriv region was reportedly suspected of embezzling budget funds and official forgery (Part 4 of Article 191, Part 2 of Article 366 of the Criminal Code of Ukraine).
According to the investigation, the official, on behalf of the village council, signed a contract with one of the Lviv enterprises for the construction of sewerage networks on two central streets of the settlement.
In order to seize the state budget, the suspect, knowing that the contractor has not installed the contract equipment required to launch the sewerage network, signed the relevant acts of work performed, which indicated their installation. Subsequently, these documents became the basis for the transfer of funds to the account of the contractor.
Thus, the defendant seized budget funds in the amount of almost 260,000 hryvnias.
Investigative actions are underway, the issue of choosing a precautionary measure for the suspect is being resolved. Other involved persons are established.
The pre-trial investigation in the criminal proceedings is being carried out by investigators of the Yavoriv Regional Department of the State of Emergency in the Lviv region.
It should be noted that the prosecutors sent an indictment to the court against an official accused of negligence (Part 1 of Article 367 of the Criminal Code of Ukraine).
The investigation established that the accused improperly supervised the execution of works on the mentioned object and, not being convinced of their execution, signed unreliable acts of performed works, as a result of which the contractor received budget money for actually unfinished construction works.
Note: in accordance with Art. 62 of the Constitution of Ukraine, a person is presumed innocent of committing a crime and may not be subjected to criminal punishment until his guilt is proved in a lawful manner and established by a court conviction.
Information Policy Department
Lviv Regional Prosecutor's Office
65855901