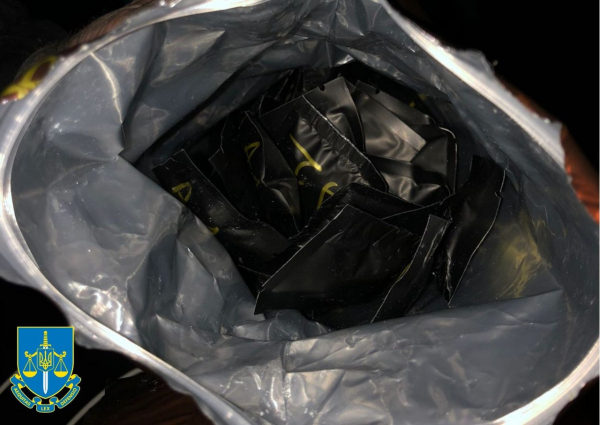 Prosecutors of the Halychyna District Prosecutor's Office of Lviv have filed an indictment against a 24-year-old resident of Khmelnytsky, who is accused of illegal acquisition and storage of especially dangerous drugs for sale, illegal acquisition and storage of especially dangerous psychotropic substances in large and especially large quantities. sales (Part 3 of Article 307 of the Criminal Code of Ukraine).
The investigation established that in March this year the man came to Lviv, where he sold drugs and psychotropic drugs for his own enrichment. To this end, the accused made so-called "bookmarks" and then informed the client of their whereabouts.
167 sachets of drugs and psychotropic substances, including cannabis, amphetamine, PVP and others, were found and seized from the defendant.
The pre-trial investigation was carried out by JI investigators of the Police Department № 1 of the Lviv District Police Department №1 of the Main Directorate of the National Police in Lviv Oblast.
Note: in accordance with Art. 62 of the Constitution of Ukraine, a person is presumed innocent of committing a crime and may not be subjected to criminal punishment until his guilt is proved in a lawful manner and established by a court conviction.
Information Policy Department
Lviv Regional Prosecutor's Office
315589915