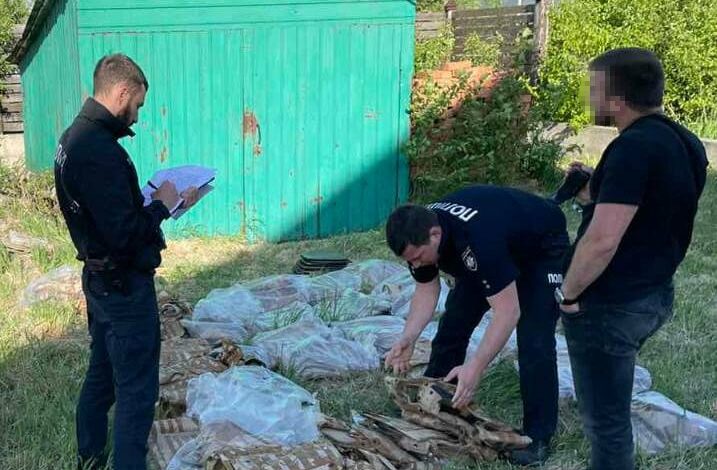 According to the court's decision, the suspects were remanded in custody for 60 days.
On May 22, police received a report of more than a hundred bulletproof vests and armor stolen from a warehouse on Kulparkivska Street in Lviv, which were to be sent to our front line.
Investigators and operatives of the criminal police of the Lviv District Police Department №2, as well as detectives of the Lviv Region Criminal Police worked on the spot.
According to police, at night unknown people broke the padlock, broke into the warehouse and stole 30 bulletproof vests and 73 armor plates belonging to the public union, thus causing material damage in the amount of 450 thousand hryvnias.
After examining video from surveillance cameras and conducting other operational activities, the police identified the perpetrators of the theft, two residents of Yavoriv district aged 33 and 35, and their whereabouts. It was also established that they hid the stolen items in a garage in one of the villages in the Yavoriv district.
Stolen bulletproof vests and other physical evidence were seized.
Investigators of the territorial police unit, under the procedural guidance of the Lviv Regional Prosecutor's Office, informed the perpetrators of suspicion of committing an offense under Part 4 of Article 185 (Theft committed in wartime) of the Criminal Code of Ukraine. The suspect faces up to eight years in prison.
The pre-trial investigation is ongoing.
Lviv Region Police
315589915