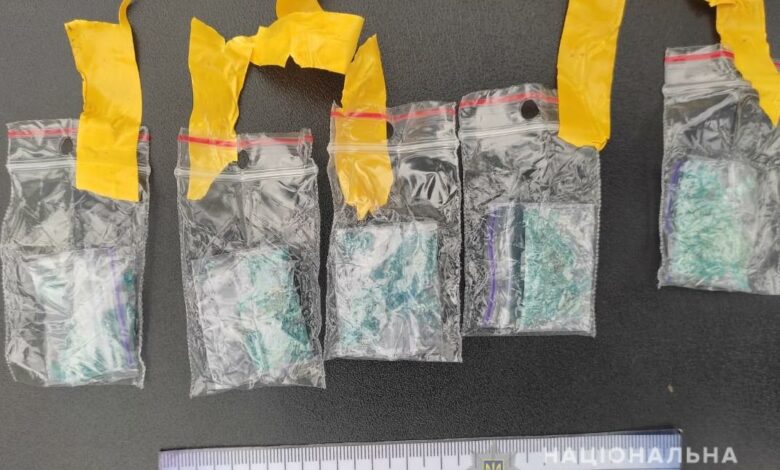 Police found and seized 20 plastic bags with a psychotropic substance, which the attackers managed to lay on the territory of the cemetery – all seized were sent for expert examination.
The malefactors were detained on May 23 at 4.30 pm by officers of the Stryi District Police Department while working out the service area on Nyzhankivskoho Street in Stryi.
It was established that 29-year-old residents of Stryi were involved in the distribution of drugs through bookmarks.
An investigative task force and other members of the territorial police department worked at the scene. On the territory of the cemetery, law enforcement officers found and confiscated 20 packages with a crystalline powdery substance, similar in appearance to the psychotropic drug PVP, which the attackers managed to lay.
Everything withdrawn is sent for expert research.
The perpetrators were detained in accordance with Article 208 of the Criminal Procedure Code of Ukraine, and the court will soon choose a measure of restraint for them.
Investigators of the territorial police unit, under the procedural guidance of the Stryi District Prosecutor's Office, informed the detainees about the suspicion of committing a criminal offense under Part 2 of Article 307 (Illegal production, manufacture, purchase, storage, transportation, shipment or sale of drugs, psychotropic substances or their analogues) of the Criminal Code of Ukraine. The sanction of the article provides for imprisonment for a term of six to ten years with confiscation of property.
The pre-trial investigation is ongoing.
Lviv Oblast Police Communication Department
315589915