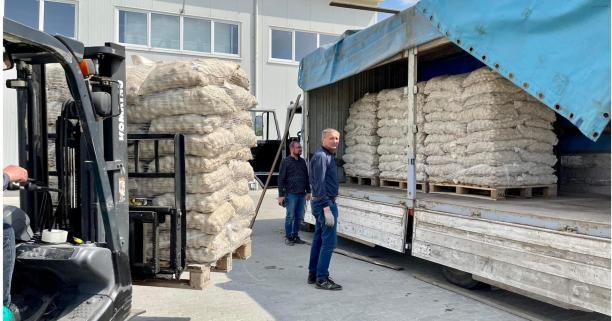 Farmers and farms of the Yavoriv community received 5 tons of Dutch planting potatoes.
The cargo was received thanks to the young Ukrainian company Central Plains Group, which grows potatoes of the highest quality. In cooperation with the Dutch partner Meijer Potato within the framework of the Victory Garden project, the Yavoriv community received planting potatoes.
"Melody of the Canteen" is the name of a Dutch variety of potato, given to help Ukrainian individual farms and food production.
Thanks to the mediation of the Lviv Agrarian Chamber, Lviv and the Yavoriv community received potatoes. Bags of potatoes, 25 kg each, were distributed in the old districts of the community.
317209382