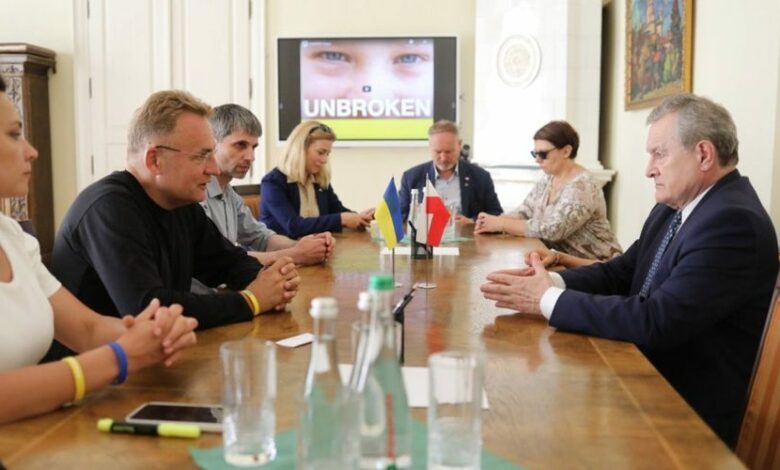 Deputy Prime Minister, Minister of Culture and National Heritage of the Republic of Poland, Piotr Glinski, expressed the willingness of the Polish government to help Lviv build an art school on the street. Lychakivska. The implementation of the project was discussed today at a meeting with Lviv Mayor Andriy Sadov.
"Many can say that now we have many more important things than culture. But I always emphasize: culture cannot wait. An example of Poland's attitude to culture and historical heritage is fantastic. We will be grateful to you for your experience and help in the implementation of projects", – noted the mayor of Lviv.
It is assumed that the new art school should expand the range of services provided for the residents of Lychakiv district and become a new cultural center for the entire city. The technical task for its construction was worked out by the forces of the city's architecture and urban planning department, the department of culture, the department of protection of the historical environment together with directors, teachers and students of creative schools.
Also, during the meeting with Deputy Prime Minister Andriy Sadovy, he called on Poland to support the artistic community of Ukraine through assistance to the Lviv National Academy of Arts, which has become a center for artists from all over the country.
By the way, this morning the Deputy Prime Minister, Minister of Culture and National Heritage of the Republic of Poland Piotr Glinski and Consul General of Poland in Lviv Eliza Dzvonkiewicz, together with representatives of the local authorities, honored the memory of fallen soldiers by laying flowers on the field of Polish military burials near the Memorial to the soldiers of the UGA, as well as on the field of honorable burials No. 76.
After the memorial events at the Lychakiv cemetery, the delegation said goodbye to the fallen Hero Taras Veremey, whose funeral took place in the Garrison Church of Sts. Peter and Paul.
65995903