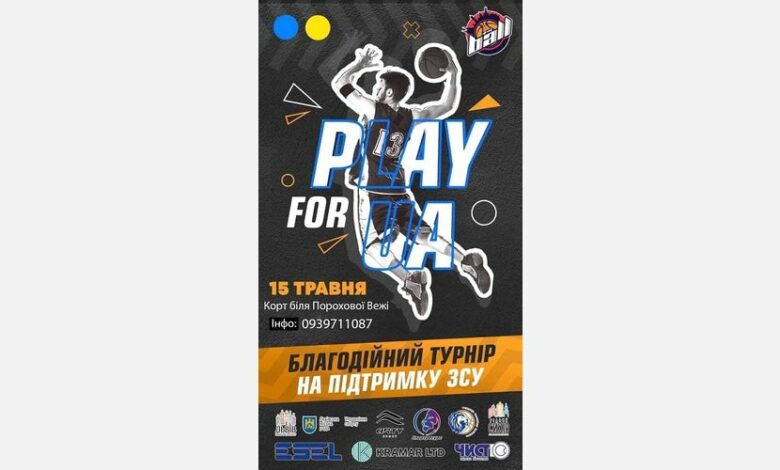 A charity 3×3 basketball tournament Play BALL For Ukraine will be held on May 15 in Lviv. All funds raised will go to support the Armed Forces of Ukraine.
The tournament is organized by the Basketball Federation of Lviv Region.
Location – court near the Powder Tower.
Categories – Adults, juniors (14-15 years) and MIX (men and women)
Contribution from teams:
Adults – UAH 500 per team (3-4 people)
Juniors – 400 UAH per team (3-4 people)
Mix – 100 UAH per person (3-4 people)
Anyone can join. Registration at the link – https: //play.fiba3x3.com /…/ a3b1f7e9-2eeb-4678-9f5c …
Also within the framework of the tournament there will be a charity exhibition match in 5×5 format. Among the invited guests are two-time NBA champion Stanislav Medvedenko, two-time world champion in dunks Dmytro Kryvenko, ex-player of the national team of Ukraine Dmytro Zabirchenko and other celebrities.
Estimated start time:
10:00 – Juniors
12:00 – MIX
14:00 – Adults
17:00 – Exhibition match 5×5
Detailed information – by phone: +380939711087 (Denis)
315589915