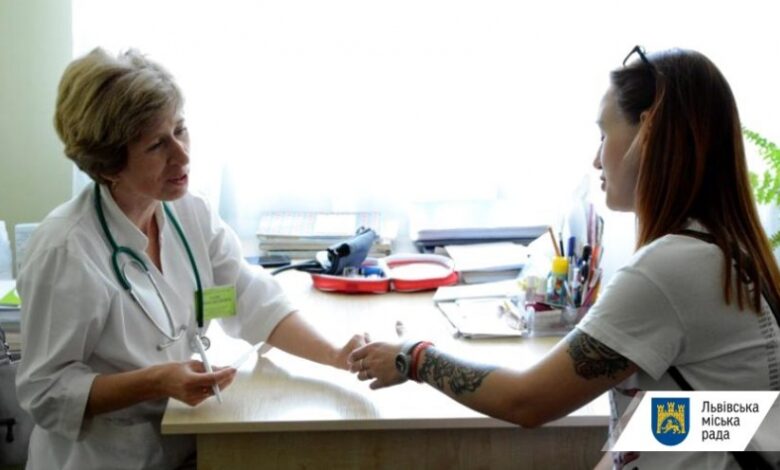 According to Lesia Kobetska, the head of the LMR health department, Lviv's polyclinic medical institutions are currently operating in accordance with the requirements of the special period. Medical teams have also been formed in the city, appropriate emergency medical services have been set up and they have been deployed to locations where IDPs are being held.
"As of today, the clinics are working in accordance with the requirements of a special period and in accordance with the recommendations and orders of the Ministry of Health: we have switched to providing only emergency care. As for the consultation of chronic patients, family doctors consult patients with whom they have signed declarations, by phone, or through Viber or other networks. Of course, if necessary, doctors go home and consult. Each patient can go to the clinic if emergency care is needed. The polyclinics have a reception desk and consult narrow specialists. Family doctors are also at the reception, "said Lesia Kobetska, head of the LMR health department.
According to her, vaccinations against covid are also continued. Inpatient outlets are open as patients require revaccination and booster doses.
Another important area of ​​work is the provision of medical care to internally displaced persons.
"Now we are working hard to provide medical care to migrants. Medical teams have been formed, appropriate emergency care points have been set up and placed in locations where such people are staying, "the official said.
65981607