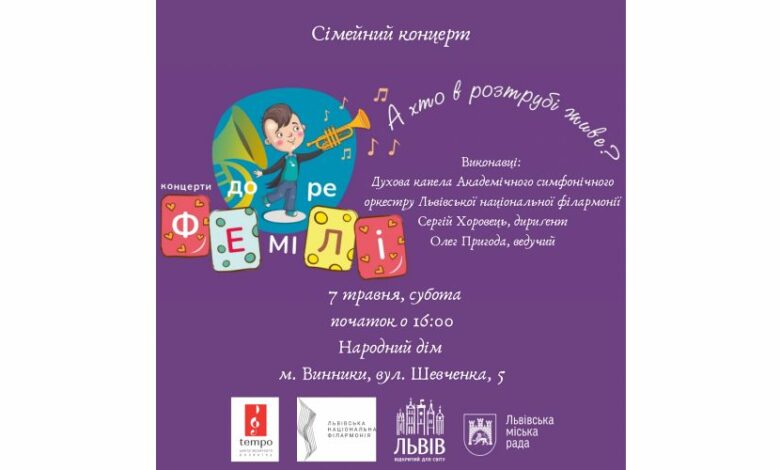 The Department of the Lviv City Agglomeration invites to interactive concerts with the participation of the Academic Symphony Orchestra of the Lviv National Philharmonic together with the Center for Musical Development "Tempo".
"Trumpets, trombones, clarinets, horns and other instruments that can be heard and seen well. And find out who lives in the trumpet of wind instruments.
Discover your child's love for orchestral music at an early age through fun interactive family activities, "said the department of the city agglomeration of LMR.
Everyone is welcome on May 7 in Vynnyky, in the People's House, which is on the street. Shevchenko, 5. Start – at 16:00. And on May 8 at the same time – in Dublyany, in the assembly hall of the Secondary School named after the Hero of Ukraine Anatoliy Zhalovaga, which is located on the street. Shevchenko, 21.
751965510