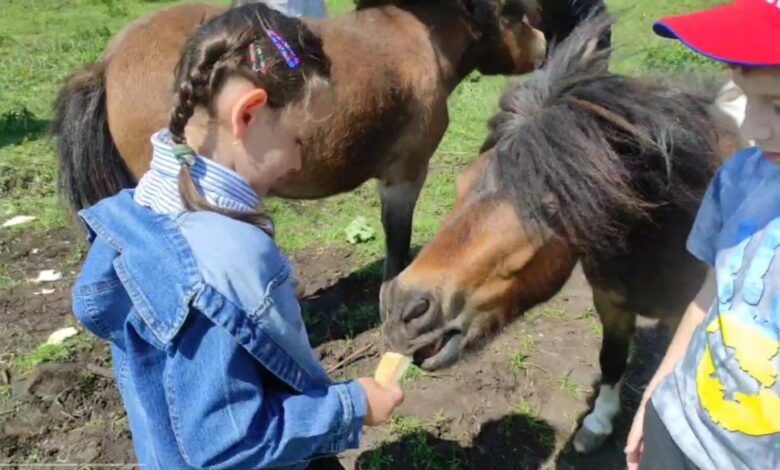 A charity project for internally displaced children has been launched in Zolochiv district
As a result of the war, millions of Ukrainians have been forced to flee their homes, including many children. For example, almost 3,500 people under the age of 18 found refuge in the Zolochiv region.
In the district they try to help them in every possible way and provide them with everything they need. From food, clothing, basic necessities – to the organization of leisure. In particular, the berry cooperative "Like a Bee" in Zolochiv region has launched a charity project for internally displaced children. With the support of the St. Vladimir's Foundation, the other day we conducted the first excursion for thirty children who found refuge in the Busk community.
The organizers have prepared a rich, interesting and informative program, with a tour of the "bee truck", feeding animals, learning the basics of agronomy, a master class on baking pizza on firewood, sports games, creative competitions and more. The children were treated to delicious dishes.
Such actions can be organized almost every day at the tourist agro-location of the cooperative "Like a Bee".
The initiators of the project – Oleg Bachynsky and his colleagues call to join the support of such events for all concerned, volunteers and sponsors. You can get acquainted with the project in more detail by following the link.
65791195