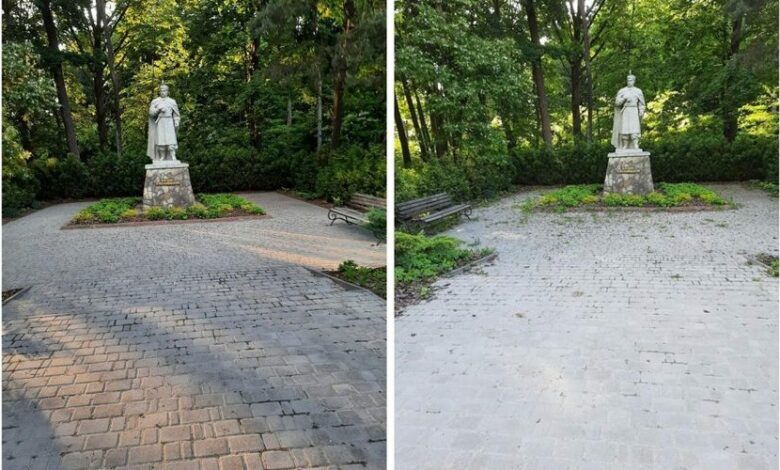 Residents of the Kherson region, who temporarily live in Bryukhovychi, cleaned up part of the local park on their own initiative, including the public space near the monument to Bohdan Khmelnytsky. They say that in this way they wanted to show that everyone can change our state for the better. Such initiatives are especially necessary and important when there is a war in the country.
"Every day we go for walks, and we really liked the place near our place of residence… This is a monument to Bohdan Khmelnytsky. A picturesque place where you can sit and relax on a bench, enjoy nature. Today, on our own initiative, we cleaned up the so-called mini-park. I always want to do something useful, because the locals are always attentive to us in word and deed, "said Tetiana, a resident of Kherson region.
This is not the first time migrants are involved in cleaning parks and squares. "During the traditional for the Lviv community, dozens of migrants helped to clean up in towns and villages, where they found temporary shelters during the war. We thanked the locals for their hospitality and once again emphasized their actions – Ukraine and its future depend only on us, "said the department of the city agglomeration of the city of Lviv.
Currently, more than 7,000 IDPs officially live in Lviv MTG alone.
751965510