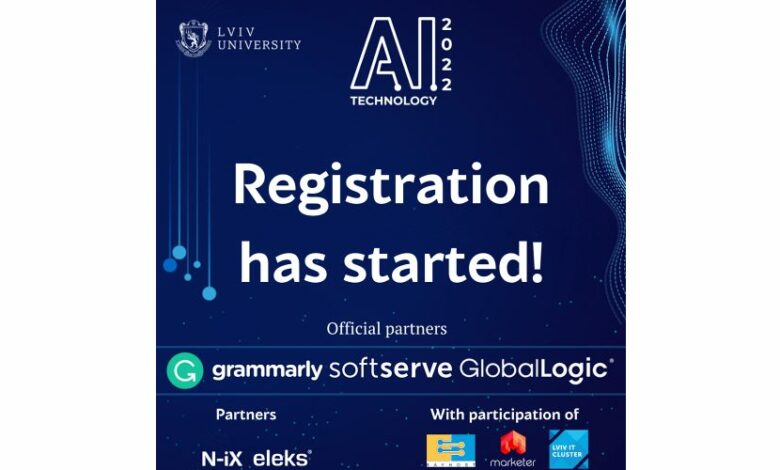 Lviv University is launching the traditional summer school Artificial intelligence technology: summer school 2022, which was created to develop innovative programs in the field of artificial intelligence in Lviv. The training will last from June 27 to July 8. Everyone is invited to take part in the project.
"Artificial intelligence is the driving force behind technological progress in today's digital world. These are the realities of our time, because we use the latest technologies every day and we can not imagine any area of ​​life without them. They are used in healthcare, energy consumption, automotive safety, farming, climate change, financial risk monitoring and more. In addition, artificial intelligence helps to detect fraud, cybercrime and threats. Thus, the topic of artificial intelligence technology is now popular and needed in Ukraine, Europe and the world at large.
Artificial intelligence can help even at the front: during the Russian invasion of Ukraine, we were once again convinced of its necessity, "- said the National University. I. Franko.
Registration of participants for this year's summer English-language school Artificial intelligence technology: summer school 2022 has already started on the website http://ai.lnu.edu.ua/.
"This year's training will run from June 27 to July 8 on the online platform and will consist of both theory and practice. Topics of the learning process: machine learning, Python basics, in-depth learning, mobile development for iOS, Android, etc.
There will be 40 classes in two weeks. Upon completion, participants will receive certificates of relevant knowledge and skills.
We also invite IT companies to join Artificial intelligence technology: summer school 2022. We will also be happy if companies are willing to support the school financially or promotionally, "the University adds.
Last year, 14 leading IT companies from Ukraine and the world and about 400 students joined the project, attending classes and participating in practical workshops.
GlobalLogic, Grammarly, and SoftServe, as well as N-iX and Eleks, have already become official project partners.
It will be recalled that in the spring of 2021, the Ivan Franko National University of Lviv opened an educational and scientific laboratory of Artificial Intelligence Technologies. Therefore, on the basis of this scientific platform more than one thematic school aimed at the latest technologies has been successfully implemented, in particular Data Engineering and Security 2021 and 2022, Artificial intelligence technology: summer school 2021.
65995903