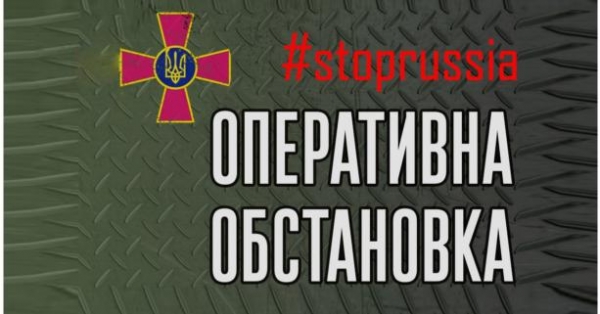 The thirty-fourth day of the heroic confrontation of the Ukrainian people with the Russian military invasion has begun
The Defense Forces Group continues to conduct a defense operation in the Eastern, Southeastern and Northeastern directions. In all of them, the Armed Forces of Ukraine successfully hold back the enemy, and in some areas our troops carry out successful counterattacks.
The enemy continues to insidiously launch missile and bomb strikes, trying to completely destroy the infrastructure and residential areas of Ukrainian cities. Concentrates on fuel storage, in order to complicate logistics and create conditions for a humanitarian crisis.
In violation of the requirements of international humanitarian law in some temporarily occupied settlements of Kyiv, Zaporizhia, Chernihiv, Kherson and Kharkiv regions, the Russian occupiers continue to terrorize the local population. They are shelling residential buildings; rob, abduct and hostage civilians, engage in looting.
The Allied forces repulsed 7 enemy attacks in the Donetsk and Luhansk directions during the day. Our soldiers destroyed 12 tanks, 10 infantry fighting vehicles and 3 units of motor vehicles. The enemy suffered casualties.
Defenders of the Air Force of the Armed Forces of Ukraine for the previous day hit 17 air targets – 8 planes, 3 helicopters, 4 UAVs of various types and 2 cruise missiles. Air Force aircraft fired missile and bomb strikes at places of accumulation of enemy equipment and manpower. The losses of the Russian occupiers are being clarified.
Source: General Staff of the Armed Forces
64442316