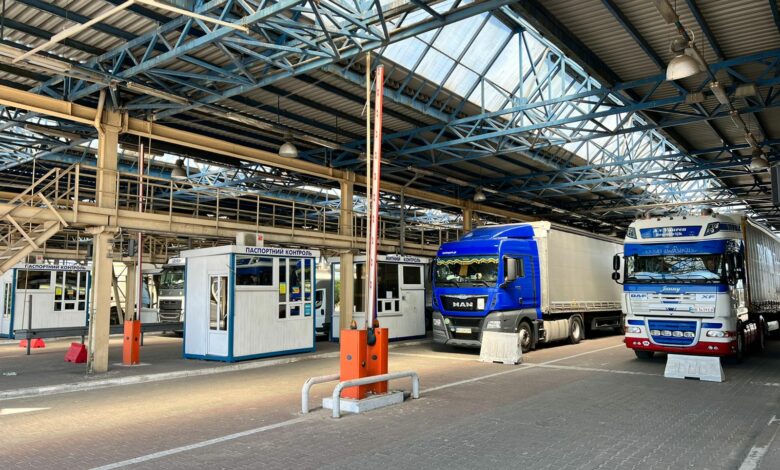 From June 20 this year, at the Krakivets checkpoint, trucks will follow 10 lanes in the direction of leaving Ukraine.
During the first three days, border guards recorded an increase in the intensity of trucks moving across the border, which export goods. It is estimated that the flow of trucks leaving Ukraine has already increased by 40%. However, work continues to increase capacity.
"As of today, within three days, we note a significant increase in the number of trucks registered for departure from Ukraine. Prior to the reorganization, this number was 130-140 trucks per 12-hour shift. Now we are recording figures in the number of 210 – 215 trucks, "said Captain Serhiy Veretilnyk, head of the Krakivets border service inspectors' department of the Lviv detachment.
It will be recalled that the reorganization of the Krakivets checkpoint was initiated within the framework of the Open Border project and is aimed at improving logistics in the Ukraine-EU direction.
65791195