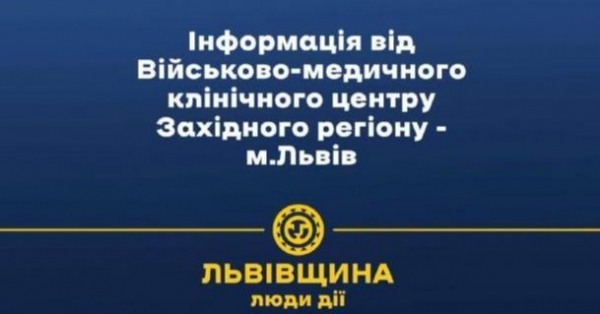 About 120 military wounded arrived for treatment at the Military Medical Clinical Hospital of the Western Region. This was announced by the head of the Lviv Regional Military Administration Maksym Kozytskyi.
"Currently, the institution is fully equipped with medicines, blood supplies, there is no urgent need for medication. These issues are closed together with the supply of the army, volunteers and the public, charitable organizations that fully provide medicines, "said the head of the Lviv OVA.
No one was seriously injured.
We urge you not to disseminate any information about any needs of the hospital. Lviv OVA will daily report all relevant information about the Military Medical Clinical Center of the Western Region – Lviv.
65791195