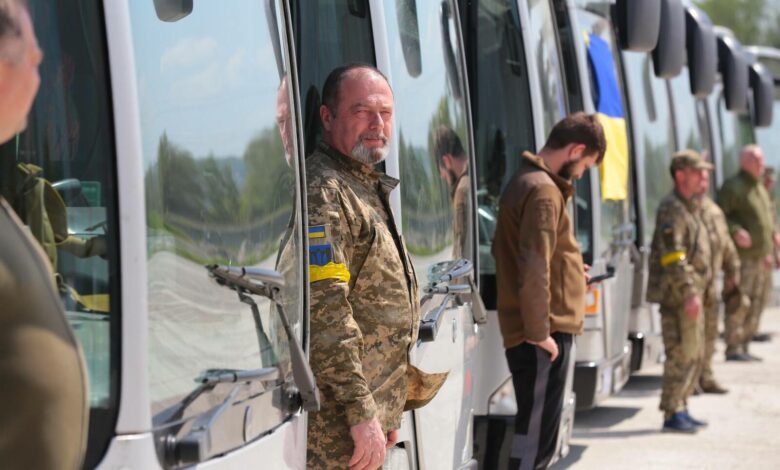 Two German non-profit organizations "Freundschaft kennt keine Grenzen" and "Bamberg: UA" organized 9 buses from German entrepreneurs as part of a joint project to help Ukraine.
Today the representatives of the organization arrived in Lviv region, documents on the car together with the head of Lviv Regional State Administration Maksym Kozytsky handed over to the NGO "People's Self-Defense of Lviv Region", which works within the public initiative "Volunteer and Protection Center".
It was with the assistance of the Lviv OVA that the logistics issues were resolved as soon as possible, and the vehicles quickly arrived in the region, from where they will go to the front line for the needs of the Armed Forces.
According to the founder of Bamberg: UA, Father Bohdan Pushkar, his organization has supported Ukraine since the early 1990s. The work intensified in 2014, and after the full-scale Russian invasion of Ukraine, a wave of mobilization of the volunteer movement began.
"At first it was an ambulance. We started looking for them, raising funds. Then came the need for small vans and buses. We voiced this need and thus asked for a fire truck that went to Kharkiv. Then the two organizations mobilized their acquaintances and found a company from Hamburg that had the buses written off and was ready to give them away. The company put 9 cars in order at its own expense and efforts, "Bohdan Pushkar said.
The father stressed that his task today is to mobilize German society to help Ukraine, because, according to him, the German population is in solidarity with the needs of the Ukrainian army.
"Some companies are willing to pay 20 thousand euros for one ambulance, donate money," he said.
In addition to cars, tons of humanitarian aid are leaving Germany to help Ukraine.
"It's a lot of work for a lot of people on the ground. All the helpers who never let me down were loaded with help until 1-2 in the morning. Not a penny donated to the accounts of these organizations is spent on management or accounting. All this is done by selflessly caring volunteers. Usually young people who are still studying at universities or have just graduated, "said Bohdan Pushkar.
In the near future 5 more buses are planned to be directed for the needs of the Armed Forces.598503239