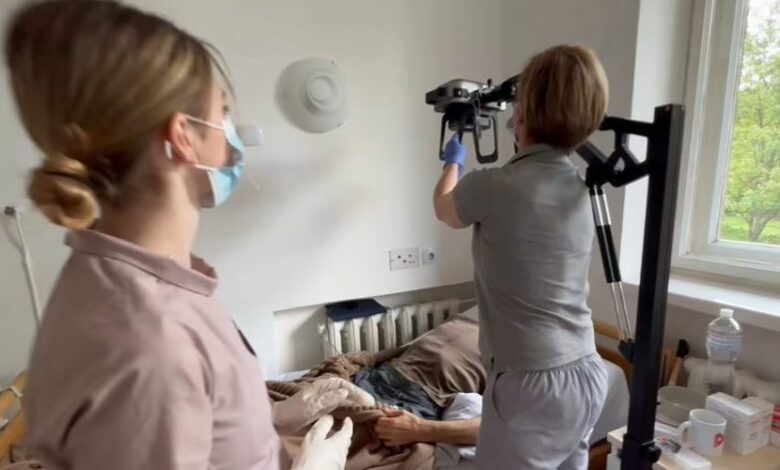 The first medical association in Lviv has introduced an on-site service – X-ray examination. Physicians can perform safe X-rays outside the medical facility – at home or in another room convenient for the patient.
The portable digital X-ray machine is safe and has the lowest radiation dose. It is the size of a normal camera, so it can be easily placed in any room, and the pictures taken can be sent immediately to the attending physician for consultation.
"A portable X-ray machine is, first of all, an opportunity to do examinations outside the medical institution. It's fast, high quality, safe, and you don't have to come to the hospital. The peculiarity of this device is that it is compact and at the same time gives good digital images, "explains Taras Panchak, head of the radiology department of St. Luke's Hospital (formerly the 8th city hospital).
The service is available, first of all, for those who have clinical indications for such an examination, referral from a family doctor and there are no contraindications to the use of radiological examination (such as pregnancy, etc.). This service will be comfortable for everyone, and especially for those patients who can not leave their homes, and the elderly.
The service can be used on weekdays and weekends from 10:00 to 17:00.
Contact telephones for ordering the service: 067 118 09 19; 098 983 15 91
65768532