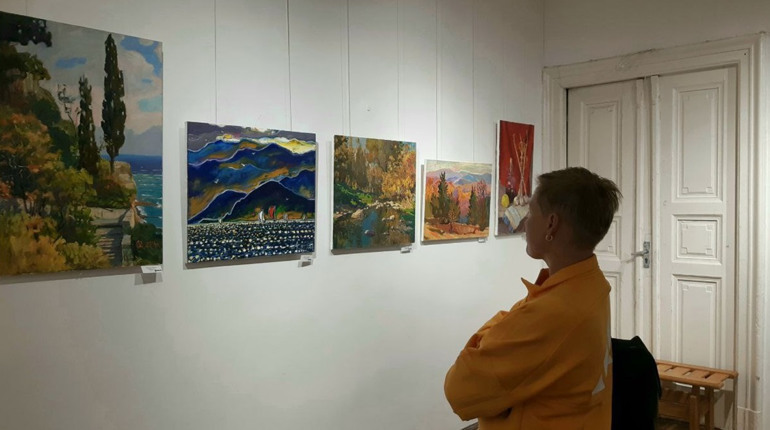 An exhibition-auction "The Art of the Unconquered" was organized at the Drohobych Museum in the Drohobych District of the Lviv Region. The event brought together Ukrainian artists to support the Armed Forces of Ukraine.
The exhibition presents works by artists of various genres, and the geography of artists extends from Simferopol to Drohobych, from Uzhgorod to Kiev.
The art action was attended by local and local artists, as well as those who were forced to leave their homes as a result of hostilities.
The artistic action was initiated by the Drohobych District Military Administration together with the Kolo Charitable Organization.
"Culture is another component of our struggle, and Ukrainian artists and artists are uniting to win. We have opened this art exhibition-auction "The Art of the Unconquered" to help our defenders continue to defend the Ukrainian territories! The funds raised from the sale of paintings will be transferred to the needs of the Armed Forces. At the same time, all works will be exhibited on the online platform and people from all over the world will be able to buy paintings for the benefit of our victory, "said Stepan Kulinyak, head of the Drohobych District Military Administration.
One of the participants in the "Art of the Unconquered" is artist Andriy Chebotaru, a man from Simferopol. He twice left home as a result of Russian aggression in Ukraine. For the first time – during the annexation of Crimea in 2014, and then in 2022, when Russian artillery fired on peaceful Kyiv and its environs.
During the exhibition in Drohobych, Andriy Chebotaru thanked everyone for their participation and noted that during the Russian-Ukrainian war and Russian aggression in our country, artists do not stay away, creating their important cultural front.
Drohobych artists Levko Mykytych, Yaroslav Danyliv, Olesya Sikora, Oleksandr Maksymov, and Ihor Perkhun also presented their works during the exhibition-auction.
In total, the first 70,000 hryvnias were raised in one day at the charity exhibition, which will be used to purchase an ambulance for the Armed Forces of Ukraine. Anyone can join the exhibition-auction by purchasing a painting and thus supporting the Ukrainian army.
The exhibition "The Art of the Unconquered" will run at the Drohobych Museum for another two weeks.
65995903