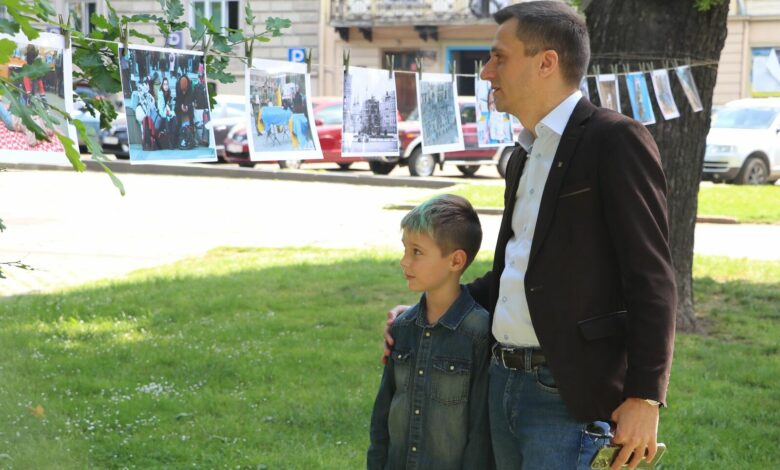 An exhibition of photographs covering the events of the full-scale war in Ukraine has been opened in Na Valakh Park near Lviv OVA
Organized by the Department of Culture, Nationalities and Religions of the Lviv OVA, the exhibition includes 40 photographs of children saying goodbye to their fathers, families hiding from bomb shelters, and mothers paying their last respects to their sons who died defending Ukraine from the occupier.
"Since February 24, the life of every Ukrainian has changed. February, which began in winter, continues to this day. This photo project is a reflection on the war of photographers from Kyiv, Lviv, Odessa and Kharkiv. The photos will tell more, "the department notes.
The exhibition will be open during the week.
"100 days of continuous struggle – on the military, information, cultural fronts. It is often difficult for us to see the realities of war, to realize that it is happening in our homeland. But we must remember all the pain and sorrow that thousands of Ukrainians have experienced and still live.
The photo exhibition is designed to unite those who are having a hard time now, and those who can help them here in the Lviv region – through prayer, money, food, shelter or other good deeds.
We have no right to forget. We believe that we will win! We believe in the Armed Forces of Ukraine! "Commented Ivan Sobko, Deputy Head of the Lviv Regional State Administration.
65993924