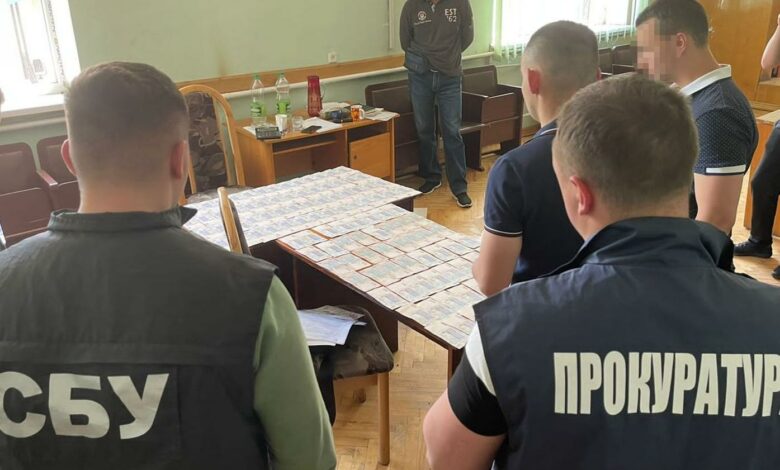 In Lviv region, police detained officials while receiving bribes for the lease of state-owned property of strategic importance
The criminal scheme, organized by the head and deputy head of the State Reserve Agency of Ukraine, was exposed by Lviv Region police investigators together with the Security Service of Ukraine in Lviv Oblast under the procedural guidance of the Lviv Oblast Prosecutor's Office.
According to police, the head of the strategic enterprise and his deputy, both residents of Kyiv aged 59 and 52, illegally handed over warehouses and production facilities located in the Lviv region, where grain reserves of the State Reserve were stored. Officials rented the premises at discounted prices, demanding a "reward" for their services.
Police detained the perpetrators while receiving illegal benefits in the amount of 60 thousand hryvnias in accordance with Article 208 of the Criminal Procedure Code of Ukraine.
Investigators informed the detainees about the suspicion of committing a crime under Part 3 of Article 368 (Accepting an offer, promise or receiving an illegal benefit by an official) of the Criminal Code of Ukraine. The sanction of the article provides for imprisonment for a term of five to ten years with deprivation of the right to hold certain positions or engage in certain activities for up to three years, with confiscation of property.
The pre-trial investigation is ongoing.
Lviv Oblast Police Communication Department
315589915