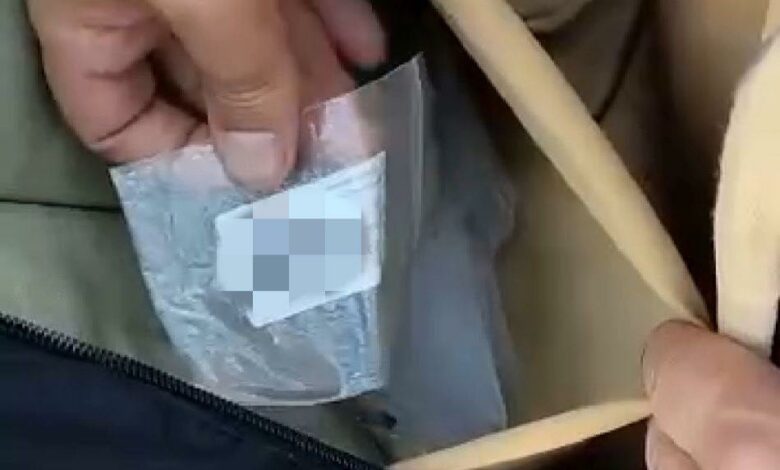 A 25-year-old resident of the city of Truskavets, who was wanted for committing drug-related crimes, was exposed by the employees of the prevention department of the Stryi district police department together with the participants of the voluntary formation of the Stryi-1 territorial community.
As the law enforcement officers established, the man distributed narcotic and psychotropic drugs "amphetamine", "marijuana" and "pvp", making "bookmarks".
The perpetrator was arrested at the railway station in Stryi. He had two packages with him – one with a substance of vegetable origin of green color, probably "marijuana", the other – with a powdery substance of white color. Also, the police established that he made 81 "bookmarks" with prohibited substances near the cemetery, in a forest plantation – law enforcement officers also discovered them. Everything removed is directed to expert research.
According to the fact, the investigators of the territorial division of the police opened criminal proceedings under Part 2 of Article 307 (Illegal production, manufacture, acquisition, storage, transportation, forwarding or sale of narcotic drugs, psychotropic substances or their analogues) of the Criminal Code of Ukraine. The sanction of the article provides for punishment – deprivation of liberty for a term of six to ten years with confiscation of property.
The perpetrator has been detained, the pre-trial investigation is ongoing.
Communications Department of the Lviv Oblast Police
65855901