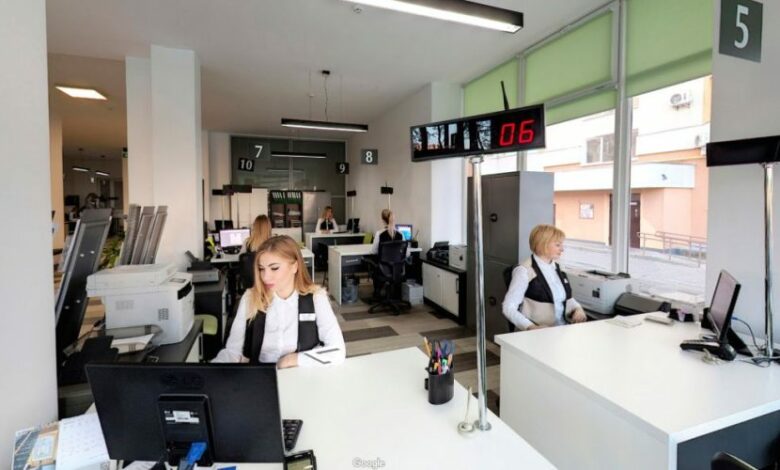 Over the past month, more than 44,000 visitors have visited the CNAP units in Lviv. Slightly less than half are IDPs who want IDP status. Most visitors ordered other administrative services. In particular, 9,000 people ordered the services of the Lviv City Council; migration service – 6800; taxpayer identification number ordered by 1714 people; assistance from the United Nations High Commissioner for Refugees – 1349 people.
Speaking about the typology of issues that interested visitors, that is, the growing demand for services for entrepreneurs – say in the Department of Administrative Services LMR. In particular, these are the following services:
– granting permission for the use of forest resources (logging ticket);
– issuance of permits for emissions of pollutants into the atmosphere;
– permission to perform high-hazard works and to operate (use) high-hazard machines, mechanisms and equipment;
– providing a construction passport for building a land plot for placement and construction of an individual (manor) residential building,
– registration of the declaration of conformity of material and technical base to requirements of the legislation on labor protection;
– granting permission to violate facilities;
– reported registration of collective agreements, as well as on land issues and business activities (summer playgrounds).
Among individuals, in addition to obtaining the status of IDPs (45%), the most popular services were:
– obtaining the status and issuing certificates to a large family,
– establishment of guardianship;
– pasting a photo into the passport of a citizen of Ukraine when a citizen reaches 25 and 45 years of age;
– request for information from the Unified State Demographic Register;
– registration of the taxpayer's identification number;
– registration of the passport of the citizen of Ukraine, including to go abroad.
In general, the units of the Lviv CNAP receive, on average, 2,000 visitors a day, and another 1,000 will receive consultations remotely every day (by phone, through social networks, the CNAP website).
You can follow the work of the CNAP in Lviv here:
· Https://www.facebook.com/cnaplviv/
· Https://t.me/cnap_lviv
List of CNAP services: https://city-adm.lviv.ua/services/
We would like to remind you that since May the number of working hours for receiving visitors has increased at the CNAP in the city of Lviv. CNAP are open: Monday, Tuesday, Thursday: 09.00 – 18.00; Wednesday: 09:00 to 20:00 Friday to Saturday: 09:00 to 16:00 Sunday is a day off.
Receive visitors in the units of CNAP in Vynnyky, Dublyany, s. Bryukhovychi and the village of Ore according to the following schedule: Monday – Thursday: 09:00 – 18:00; Friday: 09:00 to 16:00 Saturday, Sunday closed.
65791195