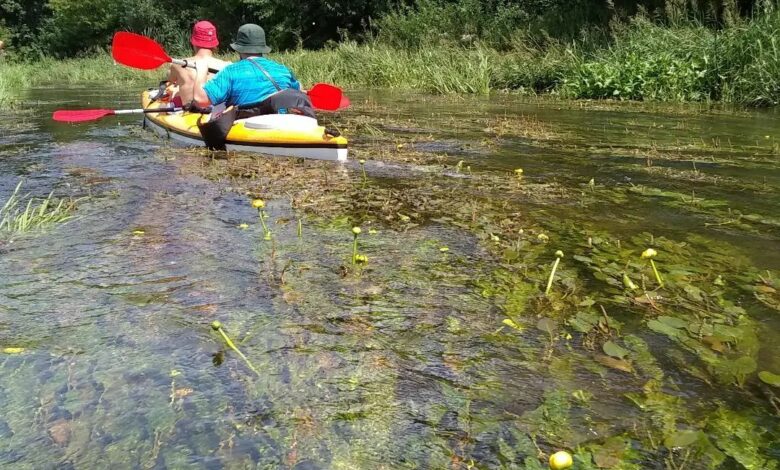 "Water hikes UA" every Saturday and Sunday invites to kayak trips. Start at the Great Bridges. For those who want, there is a direct transfer from Lviv, so Rata becomes even more accessible and gradually takes a leading place among the tourist rivers of Lviv region.
"We are rafting on the most beautiful route in the region, from Velyky Mosty to the village of Silets. It is unofficially called the Lviv Amazon. You will find wildlife, a diverse landscape, sand cliffs, fireplace exits that form mini-rolls, "said Oleksandr Balema, the founder and head of the UA Water Hikes project.
According to the man, the complexity of the route is medium, the experience of rafting, tourism and sports will come in handy. Kayaks are double, so the recommended format is male / female. Suitable for children from 5 years with experienced parents. Desirable equipment: weather clothes, as well as additional ones, because there is always a risk of getting wet, it is desirable to have a raincoat, gloves and rubber shoes.
The program provides departure from Lviv at 9:00. Until 10:00 arrival at the camp in the center of Velyki Mosty. Then preparation for the start, delivery of equipment, briefing. The length of the route is 14 km, duration is 4-5 hours. There will be several stops for rest and relaxation with beautiful views. Beads will be waiting at the finish. Departure before 18:00. The cost of the alloy is UAH 600. Transfer from Lviv in 2 directions costs 200-250 UAH – depending on the fullness of the bus.
Recruitment is open until 21:00 every Thursday. Details by phone 0676597747 daily after 18:00.
315589915