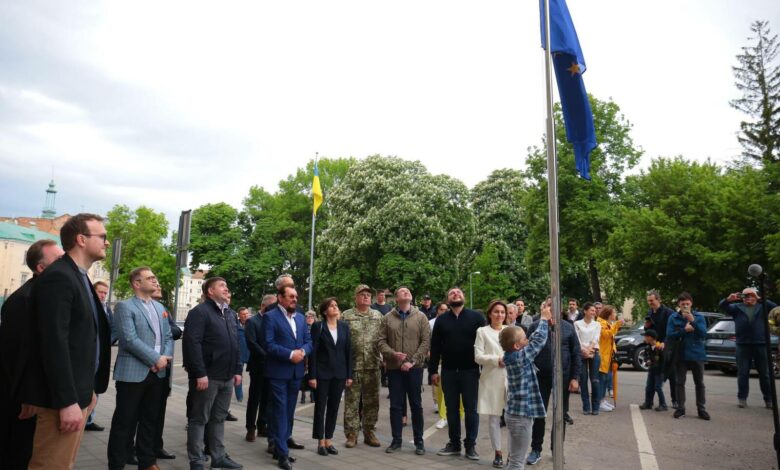 Solemn events dedicated to Europe Day, which is celebrated annually on May 21, took place near Lviv OVA today.
A thirteen-year-old immigrant from Kharkiv, Kirill, raised the flag of the European Union to the piano of the Lviv National Philharmonic Oksana Rapita on the piano of the European Anthem. After that, eight-year-old Ilya from Lviv raised the flag of Ukraine to be performed by the musician of the National Anthem of Ukraine.
"Today we are Europeans, we have passed the maturity test, we have proved that we should be a member of the European Community, a member of a large family. It is bitter to admit that the price of such an achievement is too great, the price of thousands of human lives, destroyed cities, lost destinies, torn by shrapnel dreams. We will rebuild, restore, and not bring back lives, these victims must be a constant reminder to those who still doubt the so-called death and terror regime of Russia, how to treat the black and rotten system that metastasized fear and collapsed around the world. about the invincibility of the people of prosperous Ukraine, "said Maksym Kozytsky.
The event was attended by the leadership of the Lviv OVA, representatives of diplomatic missions of a number of European countries currently located in Lviv, city and regional councils, government agencies of Lviv region, the public, Ukrainian and foreign media.
The event was interrupted by an air alarm, so those present were urged to take cover.
65791195