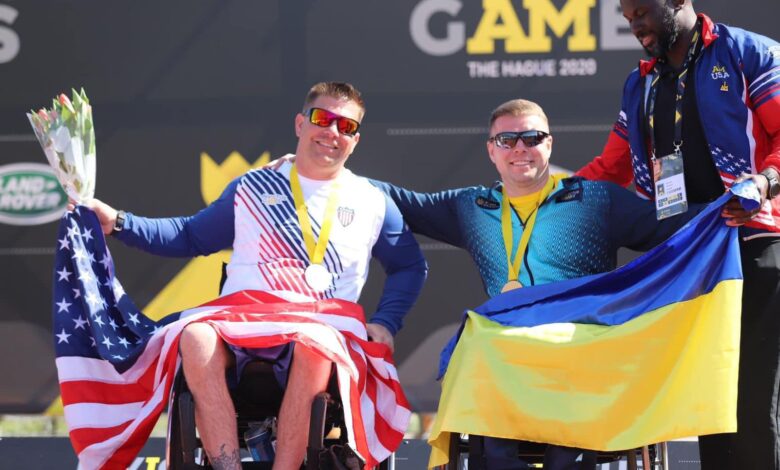 It will be recalled that Viktor went to defend Ukraine in the first days of Russian aggression in the spring of 2014. For half a year he fought in the hottest spots in eastern Ukraine.
In August 2014, he received a severe gunshot wound to the spine, followed by a long period of treatment and rehabilitation. Did not let the spirit of the sport. Every day, despite the pain and obstacles, Victor practiced strength exercises.
Now the athlete wins in a wheelchair – he previously became a finisher of the London Marathon. Victor covered the distance of 42 kilometers in 5 hours and 51 minutes.
Keep it up! We will win on all fronts!
Maxim Kozytsky
64442316