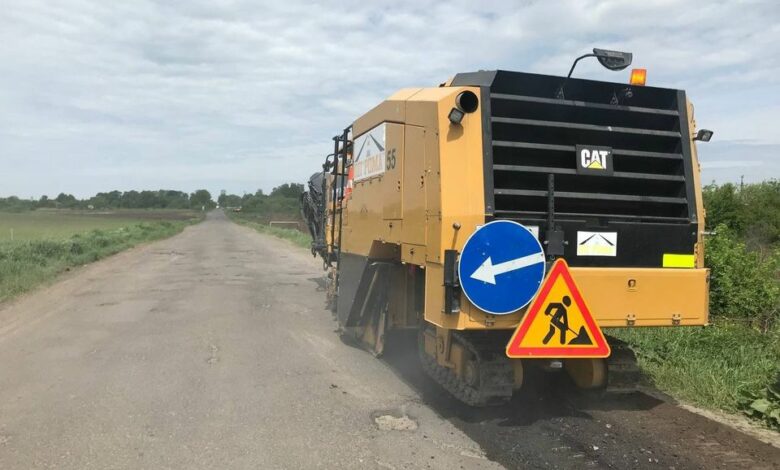 As it became known to the Voice of Sokal Region, Sokal City Council approved the Program of construction, reconstruction and repair of community roads of Sokal City Council for 2022 to Sokal City Council
This Program has been developed in accordance with the Laws of Ukraine "On Motor Roads", "On Road Traffic", "On Transport", "On Motor Transport", "On Local Self-Government in Ukraine"; "On sources of financing of the road economy of Ukraine", and takes into account the situation on the roads, which has developed on the territory of Sokal city territorial community.
The area of ​​the Sokal city territorial community is 683.7 km 2, which is crossed by highways of general and communal importance. The network of public roads is 293.6 km, of which: – state importance – 25.1 km, – regional importance – 75.9 km, – local – 192.6 km.
Roads of state importance are on the balance sheet and subordinated to the Road Service in Lviv region. According to the order of the Lviv Regional State Administration dated December 8, 2017 №1214 / 0 / 5-17, roads of regional and local significance of the former Sokal district (now Sokal city territorial community including) were transferred to the balance of the Department of Roads, Transport and Communications Lviv Regional State Administration from 01.01.2018
List of roads on which repair works will be carried out:
C141604 Mosquitoes – Perespa
C141605 Ilkovichi – Kopytiv
С141607 Tartakiv – Knyazhe
Operational maintenance of streets and roads of communal property of Sokal city territorial community
Funds pledged for road repairs under the Program amount to UAH 2.844 million, including UAH 1.05 million for the city of Sokal.
The current state of public, regional and local roads, communal roads, especially in rural areas, is extremely unsatisfactory and causes accidents that endanger human life and health. Due to the increase in traffic load, the road network loses its operational qualities and requires both maintenance and repair, and in some places a complete reconstruction or construction.
This condition of public roads of state, regional and local importance, roads of communal property inhibits the socio-economic development of the community, negatively affects the development of entire industries, creates social tension.
The Program will be financed from the city budget and other sources not prohibited by current legislation. The amount of financial resources for the implementation of the Program, if necessary, during the year may be specified.
65993924