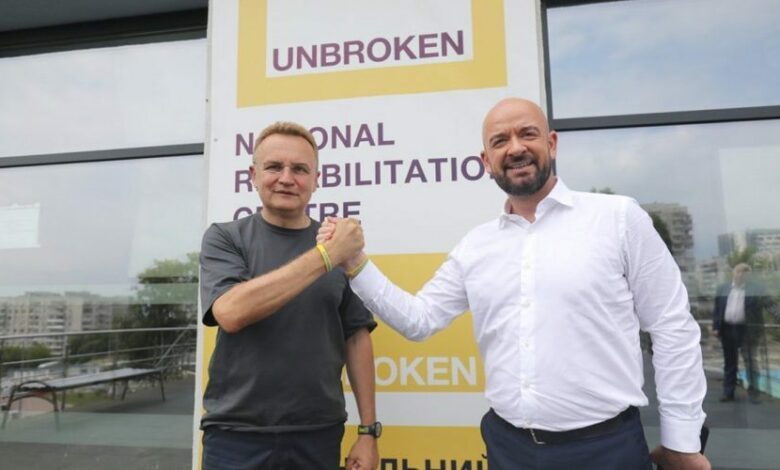 Lviv's partner city, Wroclaw, will join the creation of the UNBROKEN national rehabilitation center. The mayor of Wroclaw, Jacek Sutryk, assured about this during his visit to Lviv.
"Lviv is our fraternal city and a good friend. We support you, Ukrainians, we are with you," Jacek Sutryk said.
"This is how, step by step, thanks to friends and partners, we are moving towards the realization of our great goal. UNBROKEN is an ecosystem of support and care for people affected by the war," Andriy Sadovy noted.
The mayors of both cities also visited the Lviv hospital, where seriously injured evacuated Ukrainians are being treated, and talked with residents of one of the modular towns. After that, they honored the memory of the professors on the Vuletsk hills, and thus joined the public discussion of the Kharkiv School of Architecture, which is ongoing in the city.
certificate
Lviv and Wroclaw have been actively cooperating since 2001. During this time, a declaration of cooperation on the implementation of the program "Wroclaw – Lviv: partnership for assistance" and an agreement on establishing partnership relations between the two cities were signed.
In January 2022, the Consulate General of Ukraine began operating in Wroclaw, and in March, the IT Ukraine association together with the Ukraine Foundation and the mayor of Wroclaw announced the launch of a fundraising campaign to support Ukraine in the war. At the beginning of March, the mayor of Wroclaw, Jacek Sutryk, decided to end cooperation with the city of Grodno (Belarus), and in April he called on the Hungarian authorities to condemn Russia's aggression.
Lviv City Council: https://city-adm.lviv.ua/news/science-and-health/medicine/292115-vrotslav-zhertvuie-milion-ievro-na-reabilitatsiinyi-tsentr-nezlamni-u-lvovi
65993924