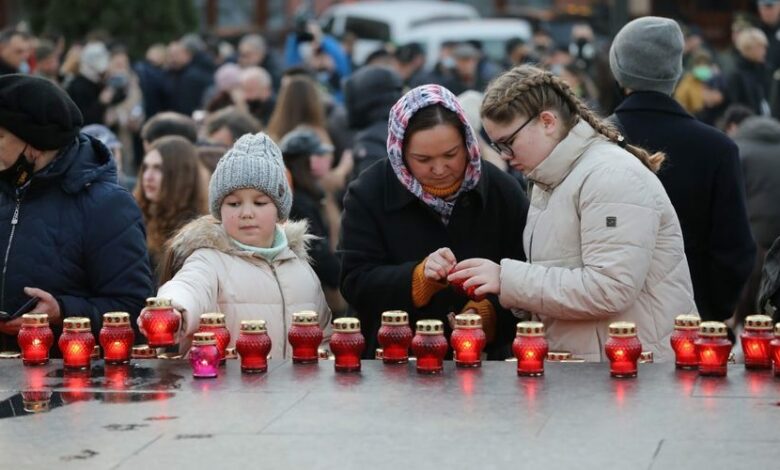 Today, April 5, on the square in front of the monument to Taras Shevchenko, a citywide action "Light of Memory" will take place, honoring the innocent murdered Ukrainians who died at the hands of the Russian occupiers. The event starts at 20:00.
Hundreds of lamps will be lit in the square, and a memorial service will be held with the participation of representatives of all religious denominations.
Chaplain of the Lviv City Council Fr. Pavlo Drozdyak noted that prayer in these difficult times is a special manifestation of presence and spiritual unity.
"Today, it is important to remember in prayer those who have not been subjected to a Christian funeral, who have been tortured for being Ukrainian. The main purpose of this event will be to prayerfully honor all the innocent victims of this brutal war of Russia against peaceful Ukraine. After all, now it is so important to be with those who suffer, to be close to those families who lost their relatives, friends, acquaintances, to those who lost their children today, to be close to those who found themselves in a truly hopeless situation with one suitcase, which fit all my life. Therefore, this common prayer of ours, which will be performed with all the Christian denominations of our city, expresses our desire to be close to the innocent victims, the dead, next to those who have lost everything, their lives. The direct task is to be close, "Fr. Pavlo Drozdyak.
64442316