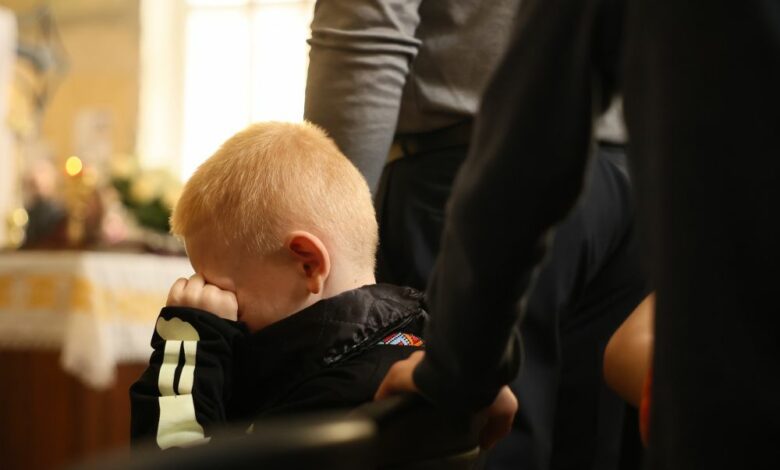 Today, on the International Children's Day, an ecumenical prayer for children whose lives were taken by the war and those who were orphaned and wounded was held in the House of Mercy of St. Nicholas, which operates at the Center for the Care of Orphans of the Lviv Archdiocese of the UGCC. Representatives of all Christian denominations of the city joined the prayer.
According to Father Roman Prokopets, head of the UGCC's Center for the Care of Orphans, common prayer has a great power that orphans feel in their lives.
"We pray daily for the orphans that the Lord will bless them with good fortune, that no child will feel lonely in this world. More than once there was evidence that praying for an orphan was decisive. The children said they felt prayed for. The format of ecumenical prayer is very useful, because we show unity in the fact that the child's life comes first, "said Father Roman Prokopets.
Yevhen Boyko, Head of the Mayor's Administration Department, stressed that this year's Children's Day in Ukraine is special. "Today we focus on those children who were affected by the war. More and more children are falling victim to it – hundreds of them have already died, thousands have been injured, and many have lost their parents. Therefore, on Children's Day, together with representatives of all Christian denominations in Lviv, we pray for the peace of those whose lives were taken by the war, and for a better future for the disadvantaged children of Ukraine, "he said. -postrazhdaly-vid-viiny
65995903