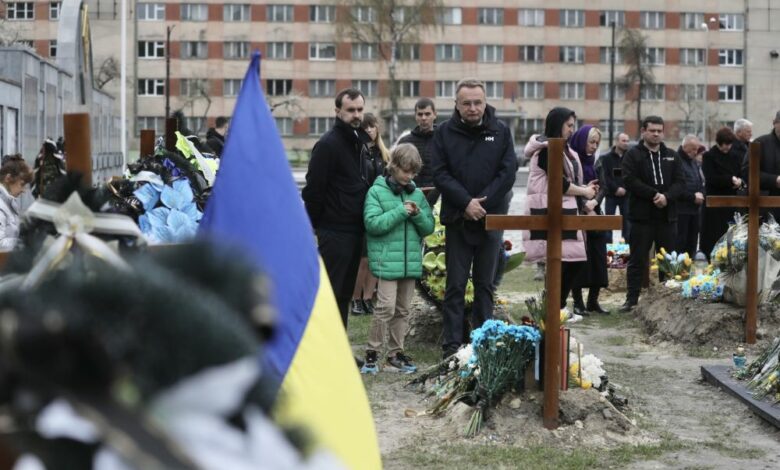 On the day of the Resurrection of Christ at the Lychakiv Cemetery in Lviv, representatives of the clergy together with the families of the victims honored the memory of the Heroes. His Eminence Bishop Volodymyr (Grutsa), Auxiliary Bishop of the Lviv Archdiocese of the UGCC, led the joint prayer in collaboration with the rector of the Garrison Church, Father Taras Mykhalchuk, and military chaplains.
Lviv Mayor Andriy Sadovy and his son, as well as Yevhen Boyko, director of the Mayor's Administration Department, joined the commemoration of the Defenders of Ukraine.
In his address to the audience, the bishop emphasized that this year we celebrate Easter in difficult conditions of war, but even this pain can not overshadow the light of the Resurrection of Christ.
"This year's Easter is for us a holiday of joy in the midst of sorrow. But Easter is still Easter – it is a holiday of Victory of good over evil. And Christ is with us, with our people, and this year there is a special common Easter Way in our compatriots, in our Heroes, "said Bishop Volodymyr (Grutsa).
Note that the prayer was performed in the field of honorary burials on the street. Mechnikov, in the fields of honorary burials № 67 and № 76 Lychakiv cemetery.
65995903