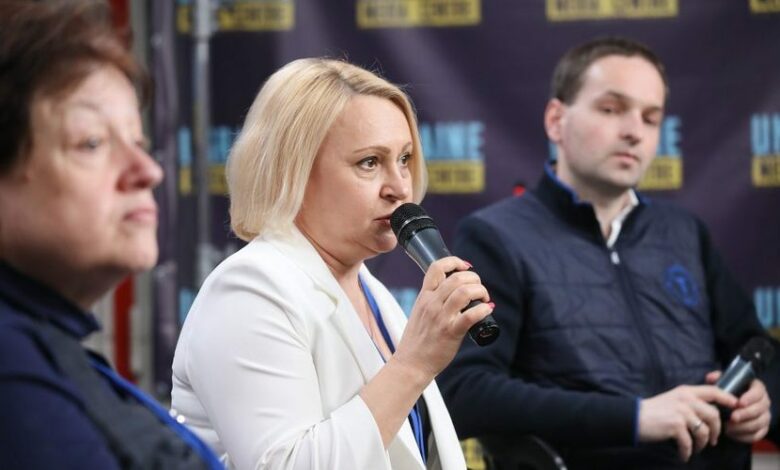 Against the background of chronic stress, especially during the war, the risk of developing type 2 diabetes increases significantly. Therefore, the "Diabetes Hunters" campaign was launched in Lviv region, during which family doctors "hunt" for the disease, informing about its prevention, early detection and treatment.
According to Lesia Kobetska, head of the Lviv City Council's health department, about 20,000 people in Lviv have diabetes. Despite the coronavirus and the war, doctors continue to work "to prevent" diseases.
"Last year we developed a strategy for the development of medicine in Lviv and planned to dedicate these years to the work of family doctors, ie disease prevention. Therefore, despite the fact that we have a war, we pay attention to the early detection of various diseases, especially those that lead to serious complications. This is, in particular, diabetes, "said Lesia Kobetska.
Lviv Oblast is one of the leaders in the number of newly diagnosed cases of diabetes and one of the five target regions where the Diabetes Hunters teams work.
"Since the beginning of the war, we have reviewed our activities and focused on informing about type 2 diabetes, testing for blood sugar and providing on-site counseling to those who need it most. To do this, we are creating mobile medical teams, "said Halyna Maistruk, manager of the Ukrainian-Swiss project Acting for Health.
Often people may not experience symptoms of type 2 diabetes for some time, but may be diagnosed when they have complications. That's why doctors urge you to check your blood glucose levels and take an online test for the risk of developing the disease. And also – to avoid stress, get enough sleep and eat right so as not to "get" type 2 diabetes.
The first evidence-based online test to determine the individual risk of diabetes can be found here: diabetes.phc.org.ua. You can take the test both on your own and during an appointment with your family doctor.
By the way, the campaign "Diabetes Hunters" is implemented by the Ukrainian-Swiss project "We act for health" in partnership with the Center for Public Health of Ukraine.
certificate
In Ukraine, more than 1.3 million people have diabetes. According to the World Bank, the prevalence of this disease is 8.4%. More than half of people with diabetes (65%) do not know their diagnosis, and the level of hospitalizations of patients with this disease in Ukraine is very high.
64442316