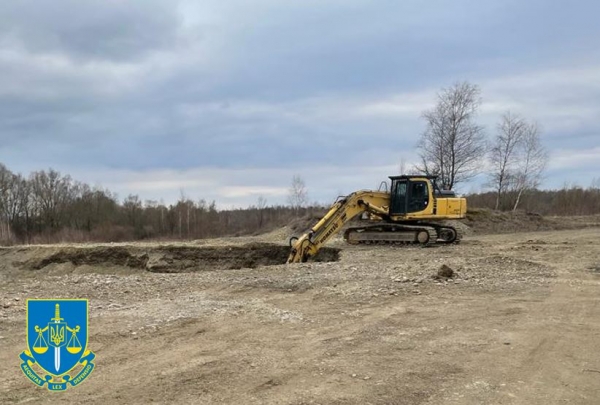 Under the procedural guidance of the prosecutors of the Stryi District Prosecutor's Office, an indictment was filed against the head of one of the enterprises of the Stryi District for illegal subsoil mining, forgery and unauthorized occupation of land (Part 2 of Article 240, Part 1 of Article 366, Part 1 of Article 1). 197-1 of the Criminal Code of Ukraine).
The investigation established that the company, headed by the defendant, illegally extracted 37.4 tons of sand-gravel mixture on the illegally occupied land plot (territory of the deposit) without the appropriate subsoil use permit.
Subsequently, the accused illegally sold the extracted minerals by selling them on the basis of forged documents on behalf of another business entity.
As a result of illegal actions of the defendant, the state suffered losses amounting to about UAH 1 million.
In order to compensate for the damage, prosecutors of the Stryi District Prosecutor's Office filed a lawsuit against the accused.
During the investigation of the criminal proceedings, the equipment used to illegally extract the sand-gravel mixture was seized and seized.
The pre-trial investigation was carried out by investigators of the Stryi RUP GU NP in Lviv region, operational support was provided by the Stryi RV USBU of Ukraine in Lviv region.
Note: in accordance with Art. 62 of the Constitution of Ukraine, a person is presumed innocent of committing a crime and may not be subjected to criminal punishment until his guilt is proved in law and established by a court conviction.
Information Policy Department
Lviv Regional Prosecutor's Office
65791195