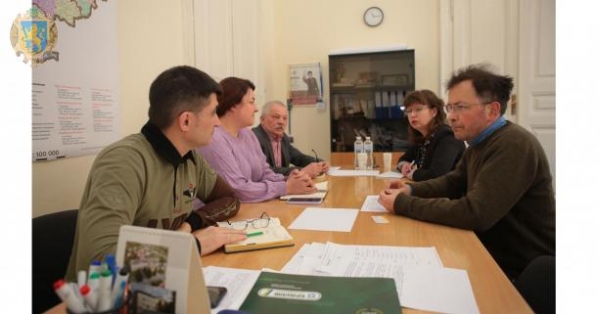 Agrarians of Lviv region are waiting for humanitarian aid from France. It is about 100 tons of seed potatoes, which will be transferred to local farmers.
This was said today during a meeting between Vitaliy Zahainy, Deputy Head of the Lviv OBA, and Olivier Jaco, Counselor for Culture and Cooperation at the French Embassy.
Lviv region will be the first region in Ukraine to receive potatoes.
"Ukraine and France are two large agrarian countries. There are now food security concerns around the world. This means that assistance to Ukraine in the field of agriculture is also becoming a priority for France. Our first humanitarian cargo of potatoes is 4 trucks, which the Lviv region will receive in the near future, "said Olivier Jaco.
He also added that local communities in France are constantly transferring funds for humanitarian aid to Ukraine in various fields through the Ministry of Foreign Affairs.
"Right now, any support for Ukraine is extremely important. This also applies to the agro-industrial sector, as the Lviv region now has to ensure food security for almost the entire country. We thank France for its offer and the help it constantly sends to our country. In the future, together with the Department of Agriculture, we will process the needs of our farmers in various types of equipment and transfer them to the French side, "said Vitaliy Zagayny.
The Department of Agro-Industrial Development of LOVA and the Lviv Agrarian Chamber will ensure the transfer of seed potatoes to the final beneficiaries within the framework of the concluded Memorandum. It will be received by about 20 small farms that grow potatoes on an area of ​​not more than 3 hectares.
315589915