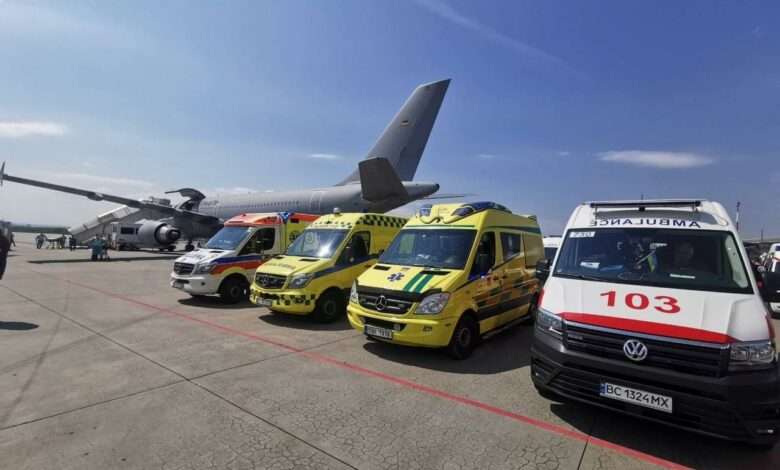 30 seriously injured Ukrainians from the eastern regions of Ukraine were evacuated to Germany to continue treatment. This was reported in the Lviv Regional Center for Emergency Care and Disaster Medicine.
These are adults and children with severe mine injuries, who suffered as a result of the military aggression of the Russian Federation, as well as patients in need of specialized treatment.
People were taken to Lviv region by train, and then the patients went to Poland by ambulance, where a flight "Rzeszow – Cologne" was organized for them. To do this, they used the "flying hospital" – a special medical flight "Luftwaffe" of the German Armed Forces. It has 38 beds for patients, in addition, the board is equipped with six intensive care modules.
Referral of patients to Germany was made possible by the joint efforts of the Ministry of Health and the European Commission.
317209382