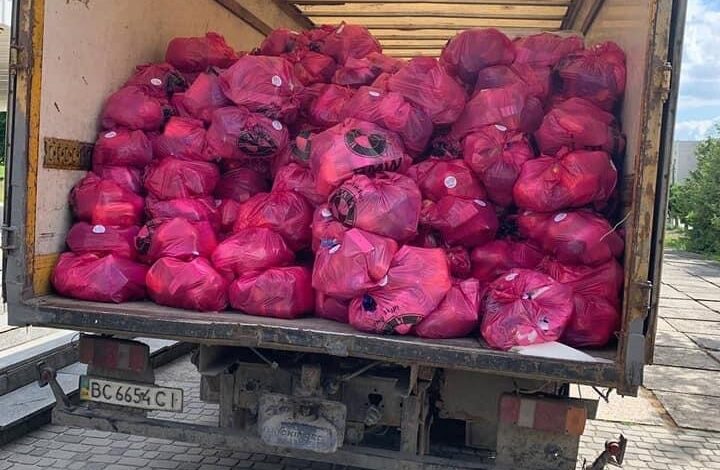 With the beginning of the war, many people left their homes, escaping from danger and finding shelter in other regions of our country. More than 12,000 Ukrainians who moved from the territories of active hostilities are currently living in the Zolochiv district. About 900 of them are temporarily housed in communal, state and other institutions.
The largest number of persons in the communal sector were sheltered in the Zolochiv and Krasnen communities. All-round support is organized for people of this category in the communities – there are humanitarian headquarters, which accumulate income from benefactors, volunteers and caring people. This aid is used to meet the basic needs currently faced by people fleeing war and starting to live in a new place.
Foreign benefactors make a large contribution to the receipt of humanitarian aid. Humanitarian goods from our foreign friends, foreign and international charitable organizations and foundations, such as "World central kitchen", "Hart Voor Oost-Europa", "HelpAge International", "Save the Children" constantly arrive in Zolochiv Oblast from European countries and the world. " and many others. In cooperation with domestic public organizations, food products, hygiene products, medicines, clothes and other necessary items are handed over to internally displaced persons.
Today, in a very difficult time for our country, we highly appreciate the charitable initiatives of our partners and express our sincere gratitude for their human care and help.
65855901