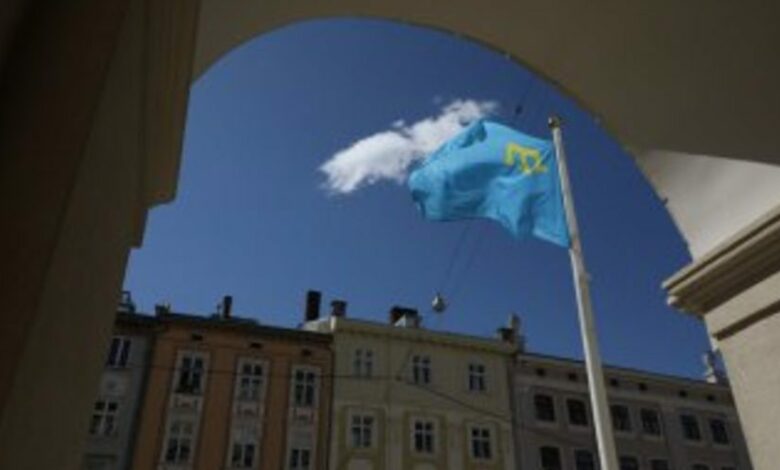 Today, May 18, marks the 78th anniversary of the deportation of the Crimean Tatar people. On this occasion, the flag of the Crimean Tatars was raised on the flagpole near the Town Hall
"78 years ago, the Soviet authorities began the deportation of Crimean Tatars from the Crimea. In total, more than 200,000 people were deported from the peninsula. Eight years ago, Russia occupied Crimea and continued repression. But today the Crimean Tatar tamga is flying over Lviv. And this flag will definitely be seen in liberated Simferopol. Russia will fall! We will definitely return to the Ukrainian Crimea, "said Lviv Mayor Andriy Sadovy.
We will remind, also today in the Dovzhenko Center, at 19.00, the Open Sky art action will take place. This action is part of a large project of the Crimean House in Lviv, in which artists reflect the events in Ukraine to capture, convey and show the world the tragedy and struggle of the Ukrainian people.
64442316