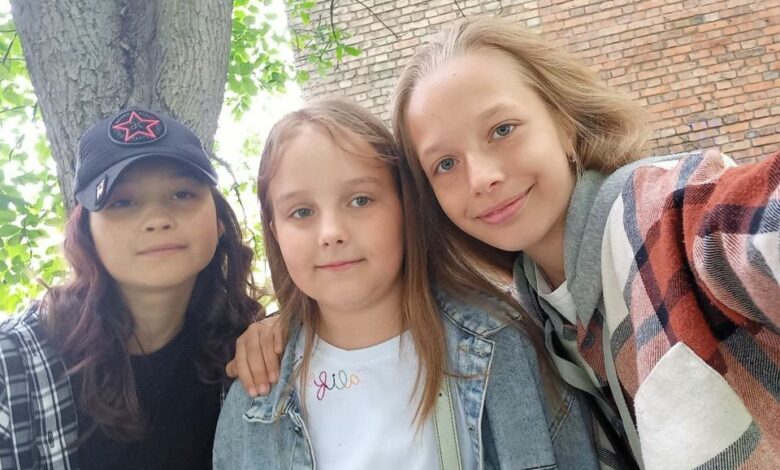 Advertisements for walking home non-aggressive dogs were posted by the girls in the city. They approached the matter creatively – they decorated the ad with a patriotic, blue and yellow flag. And we sincerely hope that their good deeds, which they undertook during the holidays, will benefit our military.
Polina Koplak and Anya Kozienko study in the 10th school, Nastya Karpiv in the 2nd. The girls are 11 years old. And as soon as the summer holidays began, we decided to combine the pleasant with the useful.
"We just really want to help the Armed Forces and really wanted to walk the dogs, so we combined ideas. Polina came up with this, and we supported her, "says Nastya.
So far, there have been few offers to walk the dogs, as the ad hangs for only a few days.
But the girls say that they treat the case responsibly: Polina takes care of two parrots Richie and Tosha at home, and Anya walks her beagle dog Molly every day.
Girlfriends really want to contribute to the victory – to earn money for the Armed Forces.
65981607