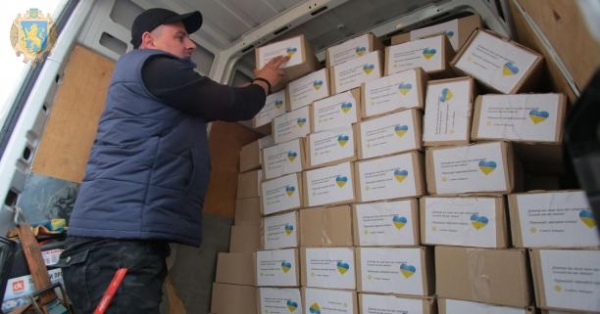 At the initiative of the head of the Lviv regional military administration Maksym Kozytsky, the Humanitarian Hub has formed a thousand Easter sets for the military
The set includes cakes, Easter cakes, sausages, coffee, tea, stews, energy bars.
Easter cakes were baked by caring housewives from farm products provided by socially responsible entrepreneurs. Energy bars and canned stews were made by volunteers. Dry cakes have been made at the Humanitarian Headquarters for a long time.
Today, these Easter sets were taken to the soldiers from the military units of the region, which are defending Ukraine on the front line.
"Thank you to everyone who joined the initiative. To everyone who gave food, peak Easter cakes, made preparations. Anyone who has been doing this for a long time and who has just started. Your work is very important, because each of you holds the front, here in the rear, so that the soldiers who felt support and saw help on the front line, "said Maksym Kozytsky.
The initiative will continue. Dry cakes will be collected, formed and sent to the military in areas where active fighting is taking place.
65993924