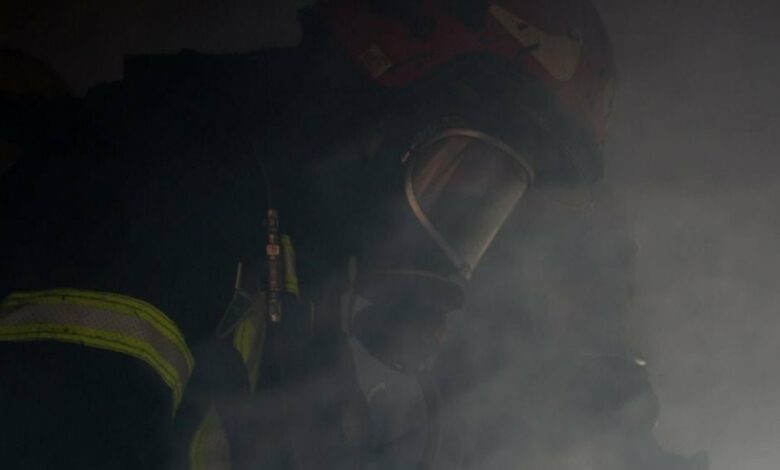 On May 17 at 03:01 the Rescue Service "101" received a report of a fire in Lviv on the street. Trolleybus. The fire broke out in an apartment on the seventh floor of a nine-story apartment building.
Firefighters of the 4th State Fire and Rescue Unit of Lviv went to the scene. At the time of firefighters' arrival at the scene, thick black smoke billowed from the windows of the apartment where the fire broke out. Rescuers immediately joined the special means of respiratory and visual protection and began to work to extinguish the fire, at the same time removing people from smoky apartments, because due to heavy smoke in the stairwell, not all residents were able to leave their homes.
With the help of special rescue devices, firefighters rescued 5 people on the stairwell and took 10 more people out into the fresh air. The body of the dead man was found in the room where the fire broke out. The owner of the apartment, a man born in 1960, was killed. At 03:22 firefighters localized the fire, and at 03:29 completely eliminated it. As a result of the fire, the fire destroyed household items in an apartment of 10 sq.m. and damaged household items in an area of ​​30 sq.m.
The fire was extinguished by 20 personnel and 4 units of special equipment. The causes and circumstances of the fire are being established by law enforcement agencies.
751167156