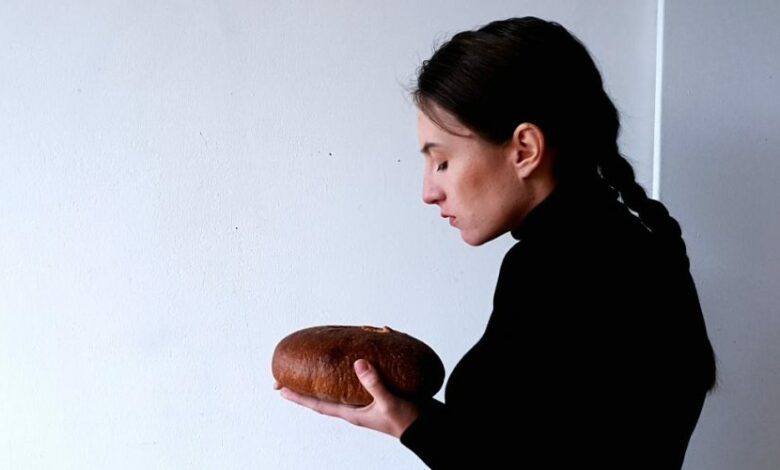 Adolescents between the ages of 15 and 17 are invited to talk creatively about their experiences of war and uncertainty, and to master anxiety through performance practices. Artist, LNAM teacher, performer Yaryna Shumska will work with a group of ten participants for two weeks, and at the end of June she will show the results of her work in public.
SHOW YOURSELF \ PERFORM YOURSELF is an experimental art project to empower Ukrainian adolescents who grew up in a pandemic and escalating war, and in recent years have been and are limited in opportunities for self-realization.
Within the project, a creative group of 10 teenagers from different cities of Ukraine together with a young Ukrainian performer Yaryna Shumska will get acquainted with performative and participatory practices, their tools and opportunities. She will be assisted in her work by facilitators, foreign colleagues and a psychologist. The work will begin with joint conversational sessions, discussion of problems, opinions and current ideas of the participants. Adolescents will explore their own physical presence in space, their relationship to time, and their connection to the object, working with memories, relying on their own ideas, experiences, and interests. Based on the results of the project, it is planned to publish texts with methodological advice for such work, as well as project documentation and final performances.
Participation in the project is free. To participate you need to register at the link: https://cutt.ly/uJvUOH6
Where: Hnat Khotkevych Palace (1 Kushevycha Street)
When:
· 8-9 / 06 – integration session (live meetings with a group of participants and mentors of the project in Lviv)
· 15–25 / 06 – master classes on performative practices for the group
· 28–30 / 06 – final performances
Contacts for mass media: +380950850292, Khrystyna Holod
Project organizers: Dialog Art Council
Project partner: Hnat Khotkevych City Palace of Culture
65995903